MUHC Medical Expert - Dr. Michael Libman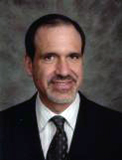 Dr. Michael Libman is the director of the Centre for Tropical Diseases Director at the McGill University Health Centre (MUHC), Director of the McGill University Division of Infectious Diseases, Director of the JD MacLean Centre for Tropical Diseases, Consulting Microbiologist for the region of Nunavik and Associate Professor of Medicine at McGill University.
Dr. Michael Libman has expertise in many areas of infectious diseases and microbiology. His research involves infections acquired by travelers and immigrants, as well as diseases which are particularly problematic in the Canadian far north.
Dr. Libman holds leadership positions in a number of professional societies, including the Association of Medical Microbiology and Infectious Diseases of Canada, the American Society for Tropical Medicine and Hygiene, and the International Society of Travel Medicine. He is also involved in the field of infection prevention and control in the health care setting.

Keywords: Infectious Diseases, diagnostic microbiology, parasitology, travel medicine, epidemic surveillance, infection control.
Additional information:
http://www.medicine.mcgill.ca/infectiousdisease/

Contact:
If you wish to contact Dr. Libman for an interview, please contact the MUHC media relations team in the Office of Public Affairs and Strategic planning at tel #: 514-843-1560, or email: public [dot] affairs [at] muhc [dot] mcgill [dot] caduring office hours (9 a.m. to 5 p.m.).
If this is an urgent request after office hours, or on weekends and statutory holidays, please contact the MUHC main number at tel #: 514-934-1934 and ask the operator for the media relations person on-call.
* Message to MUHC medical experts: if you wish to join our media experts list, please e-mail public [dot] affairs [at] muhc [dot] mcgill [dot] ca