Do you want to be at the heart of the action?
Are you a dynamic person wanting to make a difference? We want to hear from you!
As part of the nursing team at the McGill University Health Centre (MUHC), you'll work in an enriching environment where your input is valued and your autonomy is recognized. Our nurses take on many different roles in our multidisciplinary teams, each with their own challenges and specific skill sets.
What will you be doing? This is how the majority of MUHC nurses typically divide their time:
75% Providing nursing care to patients 


10% Assuming responsibility for unit management of his/her care areas 


10% Acting as a teaching resource for colleagues and other members of the health care team


5% Participating in unit and departmental committees
Don't take our word for it. Here is a testimonial from one of our nurses at the Neuro:
The MUHC offers exceptional quality, patient-centred, multidisciplinary care in a bilingual environment. Affiliated with the Faculty of Medicine of McGill University, the MUHC contributes to the evolution of pediatric and adult medicine by attracting clinical and scientific luminaries from around the world, evaluating cutting-edge medical technologies, and training tomorrow's healthcare professionals.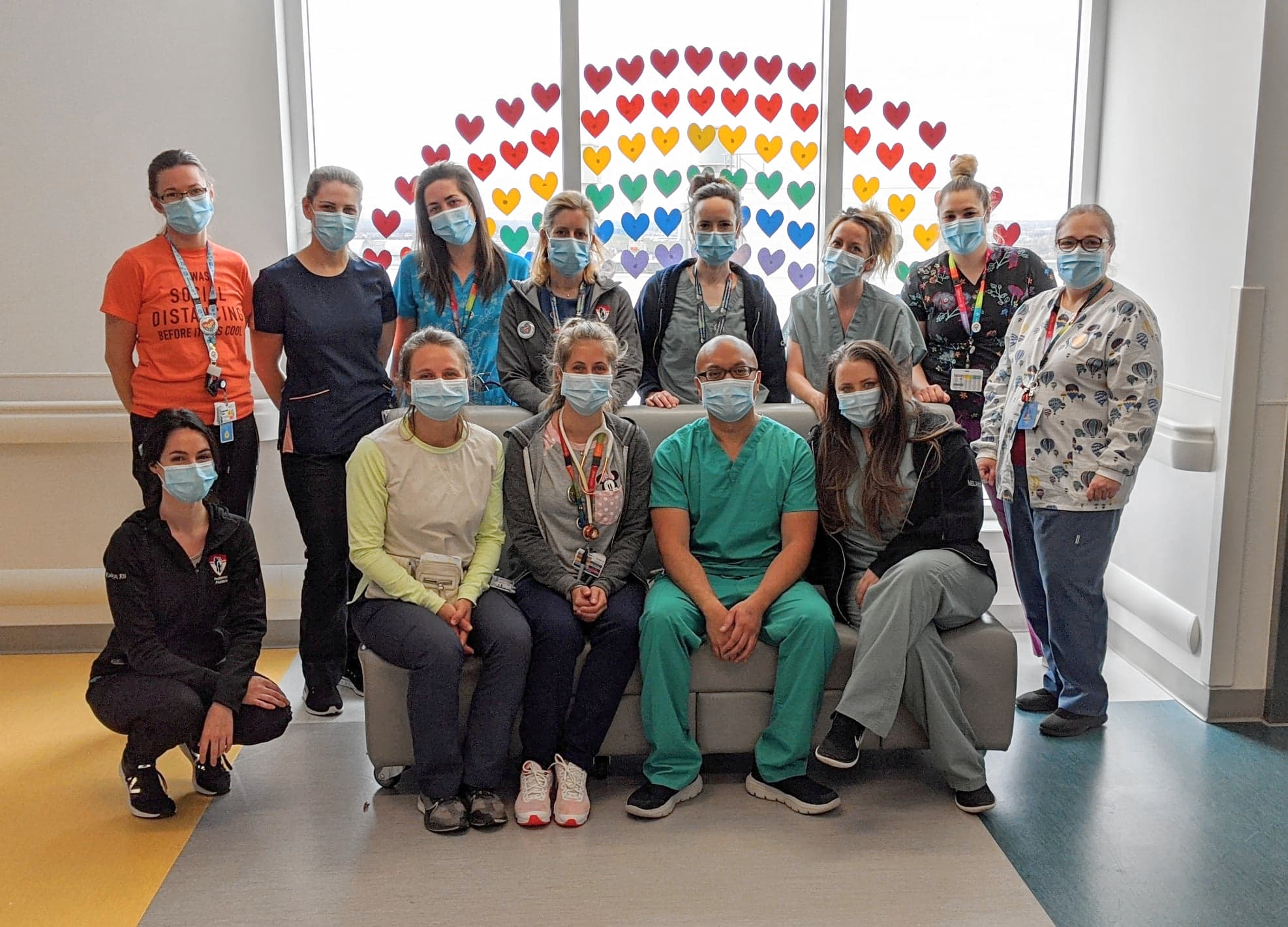 Positions available as Clinical Nurse, Auxiliary Nurse, Nurse Practitioner and Operating Room Nurse 
Permanent positions
Attractive rotation schedules (8- or 12- hour shifts, full or part time)
You could work at one of these locations:

Glen site
Lachine Hospital 
Montreal General Hospital
The Neuro (Montreal Neurological Institute-Hospital)



Choose a speciality that suits your interest
Mentoring with clinical advisors is an established practice
Access to RecharjeME cabins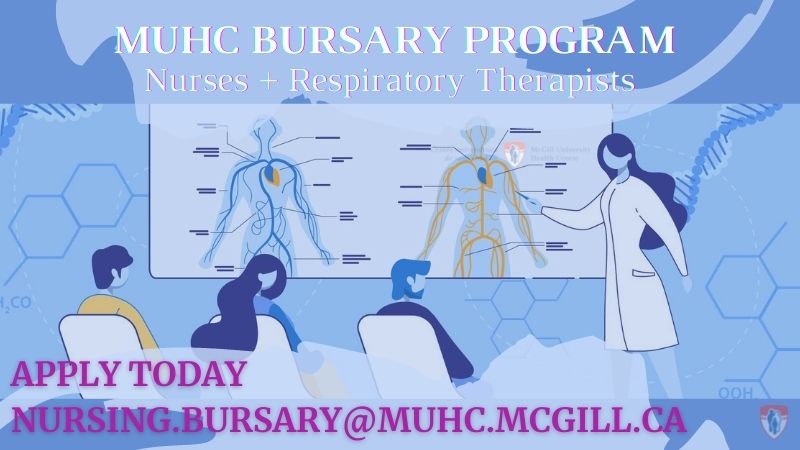 Nursing and RT Bursaries
Available to nurses (and LPNs) who work in the MUHC Department of Nursing and Respiratory Therapists who work in MUHC Cardiorespiratory Services
Full reimbursement based on Quebec tuition fees
Must be for college or university studies at institutions recognized by the MELS
Deadline to apply: October 23, 2021 at 3 p.m.
Interested in a career at the MUHC? We want to hear from you!
We are proud of our nurses