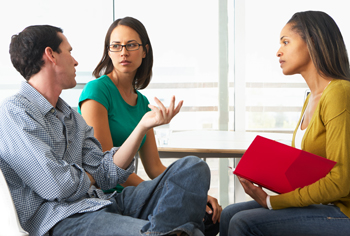 Who would benefit from this program
The Psychosocial Oncology program offers specialized treatments to deal with the emotional challenges that come while living and coping with cancer. The program also offers support to family members of those touched by cancer, many of whom may be dealing with its impact on loved ones, including dealing with loss. 
If you, or a family member, are coping with a new cancer diagnosis or a recurrence, or if you are experiencing consistent feelings of sadness, anxiety, social isolation, spiritual and existential distress or other problems coping, our program is designed to help. 
The Psychological Oncology services include;
individual couple and family therapy (diversified therapeutic approaches)
psychological assessment
stress management interventions and 
psychiatric assessment and treatment
facilitate access to community resources and 
offer bereavement counseling.