We're hiring Medical Technologists
At the McGill University Health Centre (MUHC), the practice of Medical Technologists is at the cutting edge of their profession. Our laboratories are equipped with state-of-the-art technology and offer immediate computerized access to all test results. Our Medical technologists perform within a stimulating university work environment where professional training and development activities are strongly encouraged.
90% Performs a variety of analytical examinations or technical work on biological specimens to assist in making a medical diagnosis or for research purposes


5% Participates in Quality Assessment and Quality Improvement Initiatives


5% Assists in the teaching of student interns and new technologists
Why work at Optilab Montréal - MUHC
Our multidisciplinary team at Optilab Montreal-MUHC works with ultra-modern equipment in covering all clinical lab specialties (Central Lab, Microbiology, Molecular Biology, Pathology, Cytology, Hematology). We offer a variety of career path possibilities, professional development and continuing education, as well as an employee recognition program.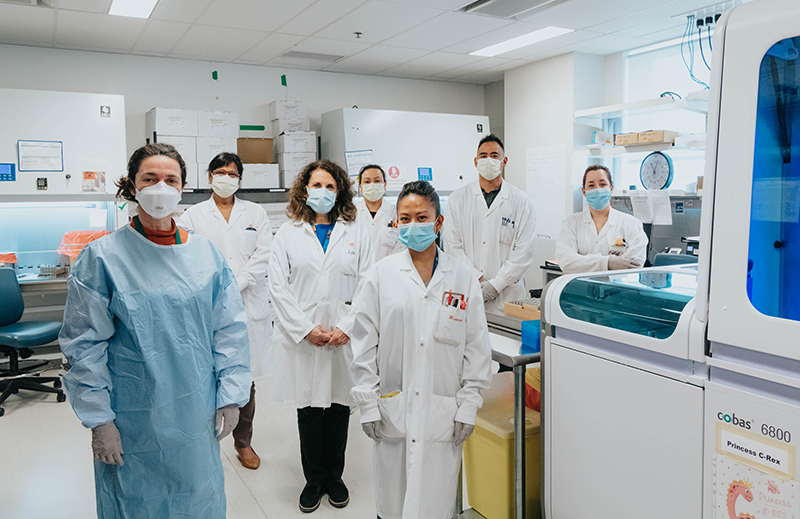 Flexibility of work locations depending on where you live:

Glen Site
Lakeshore General Hospital
Jewish General Hospital
Montreal General Hospital
Lachine Hospital
St-Mary's Hospital
LaSalle Hospital
Val-d'Or Hospital
Rouyn-Noranda Hospital
Amos Hospital
Service point of Témiscaming-et-de-Kipawa
CLSC de Senneterre
Centre de soins de courte durée La Sarre (CSCD)
Pavillon Sainte-Famille (CISSS de l'Abitibi-Témiscamamingue)



Flexibility of day, evening, night shift and alternate weekends
What are the job requirements
Diploma of Collegial Studies (DEC) in Biomedical Analysis Technology from a school recognized by the appropriate ministry. 
Member of the Ordre professionnel des technologistes médicaux du Québec.
French and English, spoken and written
Interested in a career at the MUHC? Send us your resume!
We are proud of our lab teams