800,000 COVID tests by OPTILAB-Montreal MUHC!
We are excited to share an amazing milestone reached in our laboratories across the OPTILAB-Montreal MUHC cluster: they just surpassed 800,000 COVID-19 test results, 455,000 of which were processed at the Glen site. This is an astounding figure that speaks to the resilience of our laboratory technologists who, day after day since the onset of this pandemic, have played a crucial role in delivering timely, accurate test results.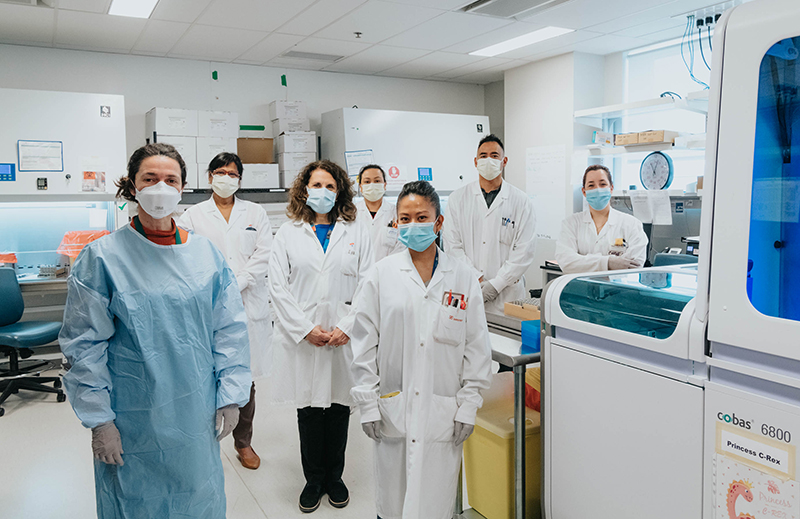 "We are lucky and privileged to have such competent people in our labs, and each person should be extremely proud of themselves," says Enzo Caprio, clinical administrative director of OPTILAB-Montreal MUHC. Over 1,000 medical technologists across 15 laboratories are under Enzo's leadership, who visited each laboratory and can attest to the immense dedication of staff : "They have gone above and beyond."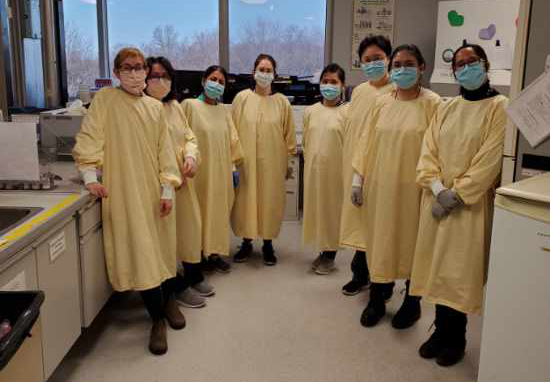 Dr. Alan Spatz, medical director of OPTILAB-MUHC, adds that this milestone was made possible because of the integrated nature of OPTILAB, which brings together laboratories across the CIUSSS West-Central Montreal, the CIUSSS West Island, and the CISSS de l'Abitibi-Témiscamingue, in addition to the MUHC.
"These 800,000 samples have been analyzed with outstanding quality and one of the best turnaround times of the province," adds Dr. Spatz. "This could only have been achieved thanks to the impressive commitment and professionalism of all the employees involved, but also to the agility and solidarity in the network. "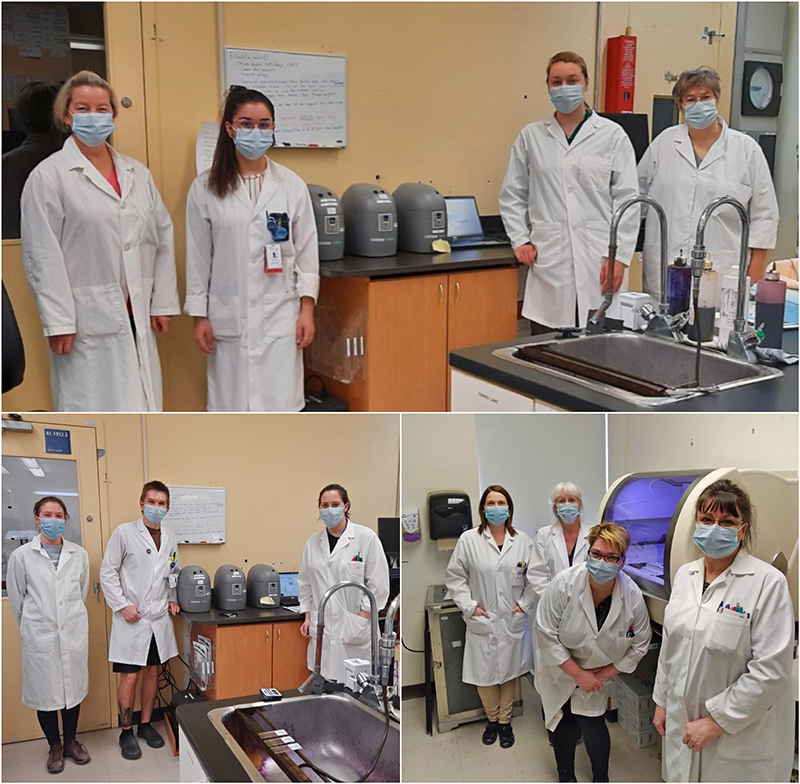 Vital beyond the MUHC
In addition to sharing expertise with technologists from other sites, the laboratories belonging to OPTILAB-Montreal MUHC shared a hefty workload; the number of COVID-19 tests performed this past year is impressive and an important reminder of how assiduously our technologists have been working.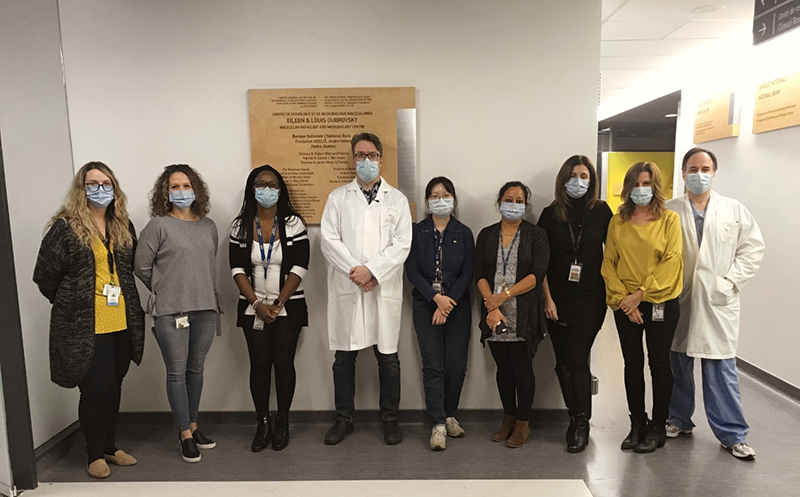 "We have always processed a large number of tests, but there's been an added layer of urgency because it's COVID-19," explains Enzo. "I've been very grateful for the agile response of our technologists, who put in many extra hours. They deserve all our praise."
We take this opportunity to thank our technologists for the tremendous work they are doing, which not only brings pride to the MUHC community, but to the province of Quebec as a whole. We would not be progressing in the way that we are in this pandemic were it not for you!