The Dr. David S. Mulder Trauma Centre is responsible for a large territory of Quebec: our catchment area measures almost 800,000 square kilometres!
An estimated 3.4 million adults live in the territory under our team's potential care. This territory includes: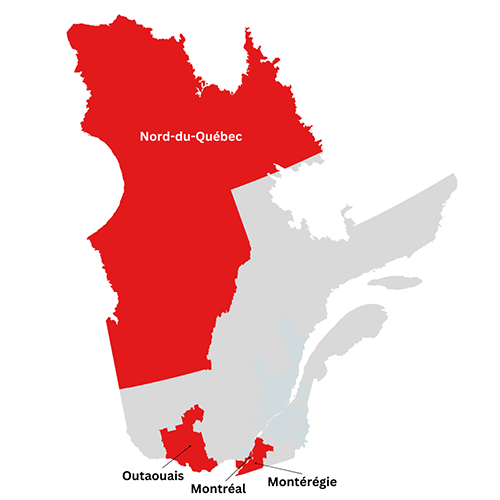 All Montreal boroughs/municipalities south of Highway 40 
Montérégie 
Northern Quebec, including:

Eeyou Istchee James Bay (Cree Territories of James Bay Region)  
Nunavik 

Outaouais 
Our catchment area includes dozens of regional hospitals that call on our expertise for serious cases.
Listen to Drs. Evan Wong and Jeremy Grushka discuss trauma care in Northern Quebec.

Listen to Dr. David Mulder explain the Trauma System in Quebec.