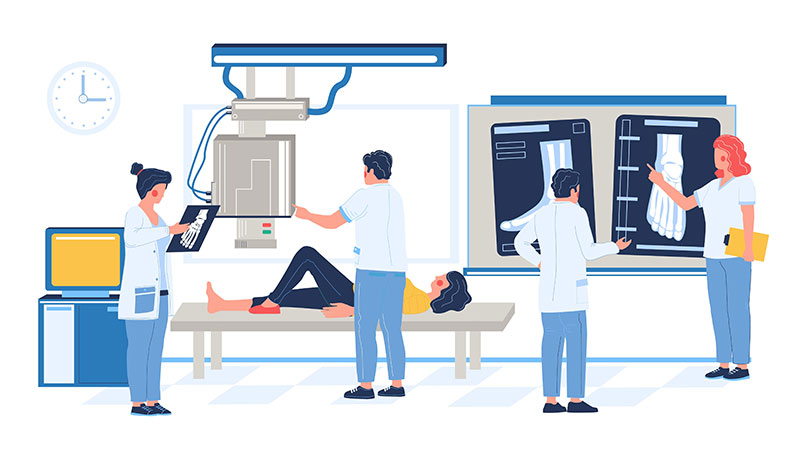 The Dr. David S. Mulder Trauma Centre at the Montreal General Hospital of the MUHC is one of only three adult Level One trauma centres in Quebec, and the only one in downtown Montreal. We are one of the busiest trauma centres in the province with over 12,000 patients treated and over 1,500 patients admitted for trauma care each year. Our multidisciplinary team ensures the highest quality, evidence-based and compassionate care for patients. 

Learn more
The Trauma Centre is at the forefront of trauma care thanks to the dedication of our multidisciplinary team. Our collective vision and culture put the quality of life and needs of our patients and their families at the heart of medical decisions. We are a large group of almost 50 medical and paramedical professionals and colleagues, including around-the-clock trauma team leaders. 

Learn more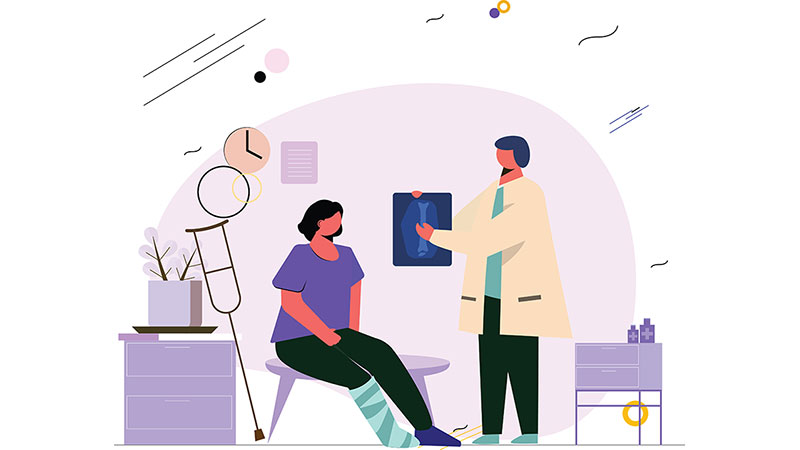 Physical trauma is the leading cause of death among adults under the age of 44. At the Trauma Centre, we specialize in treating serious and life-threatening injuries caused by accidents, violence or impacts. Traumatic injuries can happen anywhere, anytime, to anyone – even perfectly healthy people.

Learn more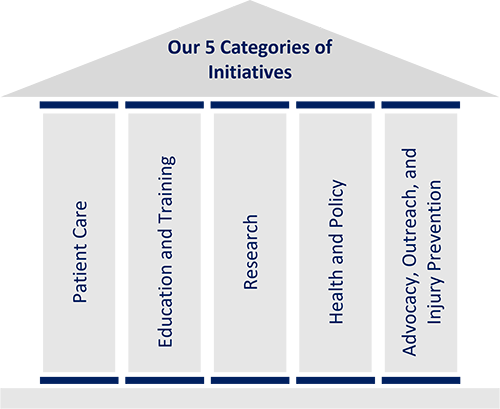 Our trauma program has five pillars: enhancing patient care, educating and training future healthcare leaders, advancing research, collaborating with partners to influence health policies, and advocating for injury prevention. Our initiatives are at the local, provincial, national, and international levels.  
Given the importance of injury prevention, we have resources to promote safe behaviours and materials that provide tips and tricks on many topics, including bicycle safety, preventing falls in seniors, and alcohol and trauma. We strongly encourage sharing these with your friends and family.

Learn more
Dr. David S. Mulder 
Dr. David S. Mulder previously held the role of head of the MUHC's Division of Thoracic Surgery and he is one of the reasons we are among the top trauma centres in Quebec. Dr. Mulder has taken a leadership role as a surgeon, a scholar and educator for over 50 years.  

Learn more
The burden of trauma in Quebec
Traumas cause nearly 4,000 deaths and 10,000 disabilities in Quebec each year. More than 95,000 injury victims are admitted to Quebec hospitals, including 5,000 cases of serious, life-threatening traumas. The financial cost of treating traumas and the subsequent rehabilitation imposes a heavy burden on taxpayers.  
Typical mechanisms of traumatic injuries
In general, trauma occurs without warning. Examples include motor vehicle collisions, falls, burns, knife wounds, and explosions.  
The "Golden Hour"
This is an expression commonly used in Emergency Medicine. The "Golden Hour" underlines the importance of acting quickly when a trauma occurs.  At the accident site, someone needs to dial 911 fast and give exact information. At the trauma centre, a full team must be on alert, ready to roll into action. The "Golden Hour" is a concept aimed at optimizing the chances of a seriously injured person surviving the trauma or avoiding a severe disability.
Measuring injury severity 
Trauma is measured using what is called an Injury Severity Score (ISS) index. The ISS values range from 0 to 75. A score higher than 15 requires tertiary, highly specialized trauma care. The Dr. David S. Mulder Trauma Centre is considered a "high volume, high acuity" centre in Canada due to the number of cases that the team treats.