Showing love and sharing life
On National Organ and Tissue Donor Awareness Week – April 18 to April 25 – a young man and his sister look back on the operation that changed their lives.
"It's nothing short of a miracle," says 29-year-old Daniel Paradis as he reflects on the live donor kidney transplant at the McGill University Health Centre (MUHC) that spared him dialysis and greatly improved his quality of life. In April 2014, Daniel was told by his doctor that he would need a kidney transplant soon. After 10 years living with IgA nephropathy, a rare degenerative kidney disease also known as Berger's disease, Daniel's health was declining: he wasn't responding well to medication and his kidney function was below 20 per cent and diminishing day by day. For Daniel, dialysis was around the corner.
"I always thought a transplant was something in the future, but I never expected it to happen at that point in my life," says Daniel, who's a video editor and host for a YouTube channel. "After I told my friends and family, we started figuring out who could be my donor."
"It's hard to explain, but from the beginning I had this feeling it was going to be me," says Katherine, who's 25 years old.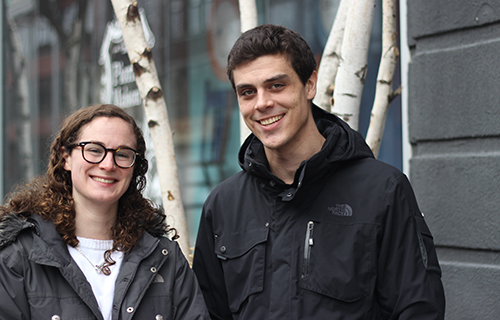 "Dan's my hero, and I'm super close to him. In my heart and in my mind, I knew I wanted to help him."The process of evaluating a compatible live donor takes three to six months. Candidates must undergo a battery of tests and see several specialists. At first, Daniel's mother was selected as the most suitable donor, but at the last minute a kidney ultrasound revealed otherwise. The next candidate on the list was Daniel's younger sister, Katherine. After all the tests were done, she was a 100 per cent match.
Katherine plays the saxophone and is studying jazz at Concordia University. Even though live donation is performed by laparoscopic surgery, it's still painful.
Of course, I was worried the surgery might affect my capacity to play my instrument, but I was more scared of not being able to give Dan my kidney than of going into the operating room.
After a successful transplant, recovery
The transplant was performed on August 25 at the Royal Victoria Hospital of the MUHC. The kidney started working right away, and blood tests showed an immediate improvement in Daniel's kidney function. At the hospital he was under the care of a "fantastic and dedicated" nurse, Alejandro Ramirez.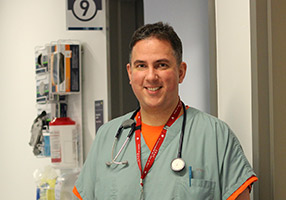 "Alejandro would come in and make me walk, even when I didn't feel like walking. He was stern but compassionate and wouldn't let me get away with being just miserable."
In spite of a few difficult moments, Daniel was soon discharged and within a month started to feel much better than before the operation. 
"Before my transplant I had to urinate every 45 minutes, even during the night, so for years my sleep was severely affected," Daniel says. "After the operation, my quality of life improved immediately; I would wake up feeling rested and had much more energy."
Unexpectedly, the operation was much more challenging for Katherine. Recovery is usually easier for the donor, but she had major internal bleeding and needed two blood transfusions.
A little tough love for patients post-surgery
"Sometimes your favourite teacher isn't the one who's smiling at you, but the one who makes you work and learn," says Nurse Alejandro Ramirez, who works at the Transplantation Unit of the Royal Victoria Hospital and cared for transplant recipient Daniel Paradis. "After surgery, I tell patients we are going to work together at recovery, and the more I explain what I'm doing and why, the more relaxed and confident they become. As nurses, our work is inspiring because we contribute to a profound and positive change in the lives of our patients and their family."
"I was in severe pain, but the nurses at the hospital were amazing to me. If I had all the money in the world, I would buy each of them a new car and I would buy Debbie a house."
Debbie is Living Donor Coordinator Debbie Harmidy, who sees donors from the beginning of the process to the day of the surgery and sometimes afterwards. For Katherine, Debbie was "a life saver".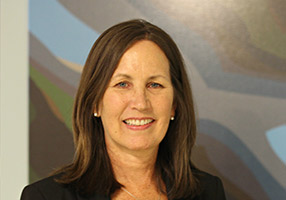 "There's Mom, the tooth fairy and then there's Debbie," says Katherine. "She cared about Dan and me; I could see it in her eyes and I could feel it. I'm going to remember her for the rest of life."
Katherine couldn't practice the saxophone for a while and was exhausted for the first few months after surgery. Now that she's doing better, she says that in spite of the complications, the whole experience gave her a new perspective on life.
"I used to worry about my future as a musician. But when something becomes a matter of life and death, all little doubts fizzle away".
The sweetest gift
I have been totally impressed by our donors' generosity, dedication and willingness to go above and beyond," says MUHC Living Donor Coordinator Debbie Harmidy, who followed Katherine Paradis throughout the donation process. "Katherine, like many of our donors, had many demands placed on her so I applaud her positive spirit and determination to make this happen. Our donors are very special individuals. When you think about it, it's probably the biggest gift you can give anybody."
"This experience made me be more of the person I want to be and it brought me back to the fundamentals of just how lucky we are to be alive and to live in a country where we have access to free quality medical care."
The sibling's relationship was also transformed. "The transplant definitely made us closer," says Katherine.
From Daniel's perspective, he is incredibly thankful for the sacrifice his sister made for him. "I realize how insanely lucky I am to have a suitable donor who's so close to me. Many people languish for a very long time on lists and on dialysis without finding a donor," he says.  "Katie was very brave."