The Power of Organ Donation
Makar Barsoum settled into his chair, a morning coffee cooling on his desk as he started up his computer. The 61-year-old sat comfortably within the cool confines of his basement office while the July day quickly warmed up outside. Retirement had been kind to the former engineer, who smiled as he heard his twin 12-year-old boys Philippe and Mikhael running upstairs. He sipped on the warm brew while his computer loaded his daily trading accounts, a sense of relief washing over him because of recent advances in the treatment of his heart problems.
A solution to the chronic fatigue he endured was on the horizon – he was on the waiting list to receive a heart transplant. It had only been two weeks since he was added to the list and he was warned it could take up to two years to receive a new heart. Still, there was relief that he would be able to keep up with his growing boys after having neglected his health for too long.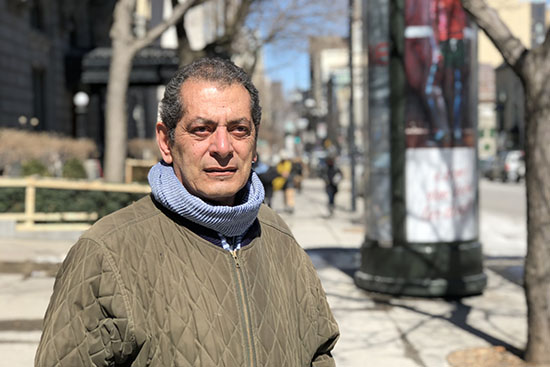 The Egyptian-born Canadian had failed to change some of his unhealthy habits despite having suffered a heart attack at the age of 35.
There was a family history of heart trouble. Still, when it had struck it was a surprise and the delay in recognizing and treating it had caused further damage to his already deteriorating heart muscle. Makar retired in 2004 but, four years later, he suffered a tachycardia attack (when the heart send abnormal electrical signals leading to an above average heart rate). McGill University Health Centre (MUHC) Cardiologist Dr. Magdi Sami decided a defibrillator needed to be inserted to regulate the problem and soon he was being followed by Dr. Viviane Nguyen of the MUHC Heart Failure Clinic.
"His heart was very weak. He had been unable to keep up with his boys and take part in their active lives, a fact that frustrated him," Dr. Nguyen said. "And he was terrified about having another stroke."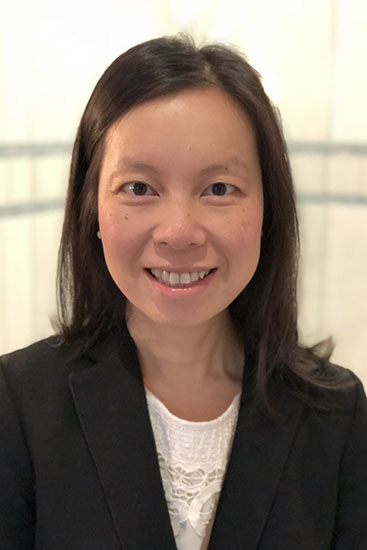 In 2011, it was decided Makar would need a heart transplant. After six months of testing, Makar was deemed eligible. It was just a matter of finding a match – something that could take up to two years despite 50 per cent of the deceased being eligible to donate organs. 
Makar, who had suffered from ischemic cardiomyopathy that generated a clot that had run to his brain, was initially uneasy about a transplant but eventually found himself convinced of the benefits, including how the majority of donor families say it had a positive impact on their grief. 
"I ultimately welcomed the heart transplant idea. The only hiccup was that for the first few months I was thinking 'for me to live, someone needs to die.' I wasn't comfortable with the concept," said Makar, who found comfort through his physicians and his faith. "They reassured me. I could not disagree with the thought that it would be a nice thing that somebody's body could help me – a tribute. So I accepted the idea." 
"For Makar it was not an easy decision. But having another stroke was intolerable," Dr. Nguyen said. "Some end up hospitalized and have no quality of life. It was clear to him that he didn't want to live like that." 
When the phone rang on that July morning in 2012, Makar answered it like any other call.
 "The head nurse told me today is your day; it's time to come to the hospital. I laughed and asked what do you mean exactly? She said that I needed to come in; they had a donor heart for me.
 "I said 'What! You said six months to two years!'" Makar recounted with a wry smile. 
Makar hadn't made any arrangements before the major surgery – about family finances, personal commitments – and he hadn't even told his boys he was waiting for a transplant yet. Yet, in two hours he was expected to be at the MUHC Royal Victoria Hospital.
Makar steadied himself to write instructions for his family and settle some accounts before going upstairs to tell his family, including his twin sons. Then it was time to make his way to the Royal Vic from his home on the West Island.
With his family by his side, Makar went into the surgery relaxed and emerged in good health. The great care shown by MUHC staff allowed him to feel at ease, from the initial conversation to his follow-ups with Dr. Nadia Giannetti, MUHC chief of the Division of Cardiology, who regularly checks up on the now 67-year-old.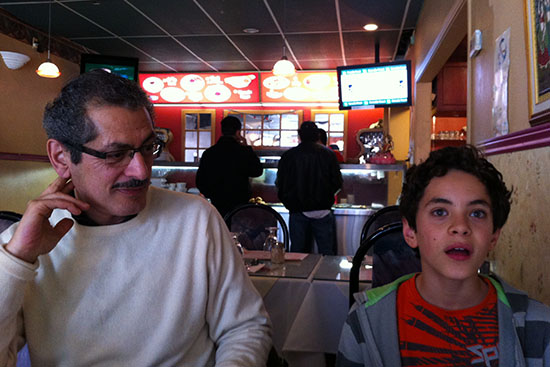 "He was as sick as you can get from a heart point of view. Chances are he wouldn't be alive if he hadn't had the transplant," said Dr. Giannetti. "The difference is night and day and a complete change in quality of life. He went from house-bound to living a fully active life."
While Makar must continually monitor his medication and undergo biopsies to ensure the heart is not rejected, the difference in his health was immediate, giving him the strength and will to get out on a bike with his kids for the first time in two years.
Approximately 40 patients undergo heart transplants every year in Quebec, and the need for more organ donors is a necessity. An organ donor can help up to 20 people when donating tissue.
"Organ transplants do save lives and people do live high quality lives with a transplant. But we are in desperate need of organs – patients are very sick," said Dr. Giannetti, who is also the medical director of the Heart Failure and Heart Transplant Program.
Makar exchanged letters with the donor's family, which revealed Makar's new heart came from a young man studying music who insisted on organ donation. He continues to take part in Transplant Quebec donor functions as he looks to give back to those who have given him everything.
"I'm a believer in organ donation. It's one of those things you hear about and you think 'fantastic' and how science has advanced. But you never think that you would be subject to that kind of operation," Makar said. "Out of death comes life."
To become an organ donor, follow these simple steps:
Sign the sticker on the back of your Medicare card. To obtain a sticker, go to the web site www.signezdon.gouv.qc.ca
Complete the RAMQ register consent form for organ and tissue donation
Consult a notary to find out how you can register your consent with the Registre des consentement au dons d'organes et de tissus de la Chambre des Notaires (Registry of Consents for Organ and Tissue Donation of the Chambre des Notaires du Québec)
Above all, talk to your family and friends about your donation decision
For more information, contact Wendy Sherry, MUHC Nurse Clinician for Organ & Tissue, at: [email protected]; 514-934-1934, extension 36590.