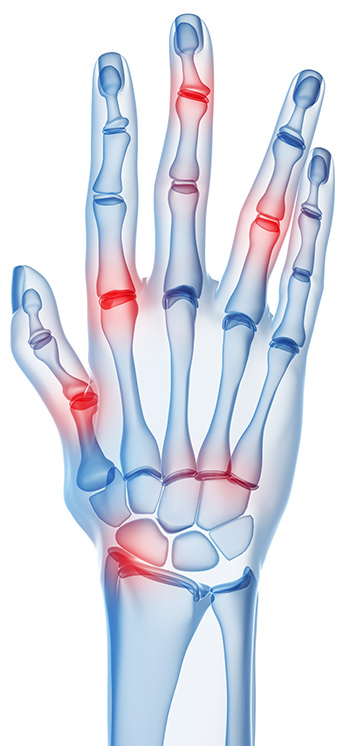 Joint pain, muscle stiffness, back pain… do you experience these symptoms? They are common reasons for consultation in rheumatology. 
At the MUHC, we aim to provide state-of-the-art care for patients with rheumatic diseases, including diagnosis and treatment of many inflammatory arthritic and multi-systemic conditions. This is achieved through providing exemplary clinical service, training experts in adult rheumatology, and conducting scholarly research. 
Strongly committed to the principles of academic social responsibility, the Division of Rheumatology also strives to advance rheumatology in developing countries.
The Team
The Rheumatology Division is made up of physicians and researchers, as well as administrative and clerical staff.
Division Director: Dr. Christian A. Pineau, Rheumatologist
Residency Training Program Director: Dr. Elizabeth Hazel, Rheumatologist
Clinics
Glen site – Royal Victoria Hospital
1001 boul. Décarie
Room D02.3312
Montreal, QC, H4A 3J1
Phone: 514 934-8465
 
Montreal General Hospital
1650 Cedar Ave.
Room D19 102
Montreal, QC, H3G 1A4
Phone: 514 843-1631
For appointments: 514 934-8488
 
Lachine Hospital
650 16e Avenue
Room 1B11
Lachine, QC, H8S 3N5
Phone: 514 934-1934 ext: 77151