Who we are
Hello! You will be starting your clinical experience soon at the MUHC. Here is some general information to help you become more familiar with our different hospitals.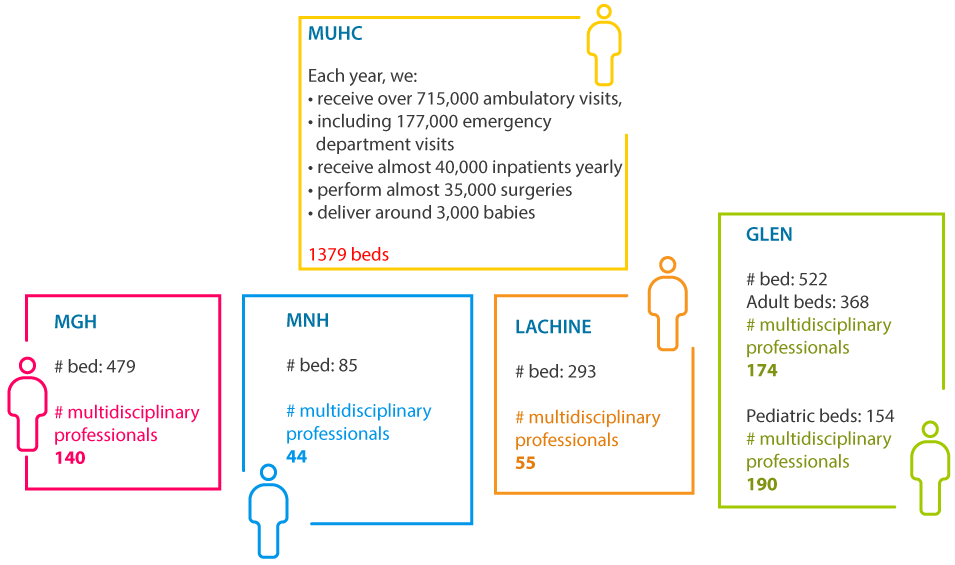 The McGill University Health Centre (MUHC) is one of the world's foremost academic health centres. Building on the tradition of medical leadership of its founding hospitals, the MUHC provides exceptional multidisciplinary patient-centric care. Affiliated with the Faculty of Medicine of McGill University, the MUHC continues to shape the course of adult and pediatric medicine by attracting clinical and research expertise from around the world, assessing the latest in medical technology, and training the next generation of medical professionals.
In collaboration with our network partners, we are building a better future for our patients and their families; for our employees, professionals, researchers and students; for our community and above all, for life. 

Spread out over four hospitals in Montreal, we support six clinical missions.
Our Values
Service: Patients and their families are our raison d'être. We provide compassionate multidisciplinary care of the highest quality and safety throughout a person's lifespan. We relate to patients and their families in a transparent way that respects their dignity as well as their cultural and linguistic needs.
Innovation: We foster a culture of inquiry and innovation. We make evidence-informed decisions. We strive continuously to improve our efficiency and efficacy.
Leadership: We develop, use and disseminate continuously new knowledge and expertise that can benefit patients locally and globally. We exercise our influence with a view to improving the functioning of the healthcare system at the local, regional, national and international levels.
Partnership: We work in collaboration with our employees, our ambassadors, as well as our health network partners to ensure comprehensive integrated services across the continuum of care for the population we serve.
How we work 
The McGill University Health Center is made up of several hospitals that form an intricate health network. There are many people who work together to oversee the seamless running of this network. Here is an organigram of the multidisciplinary branch (click on the diagram below to open the pdf):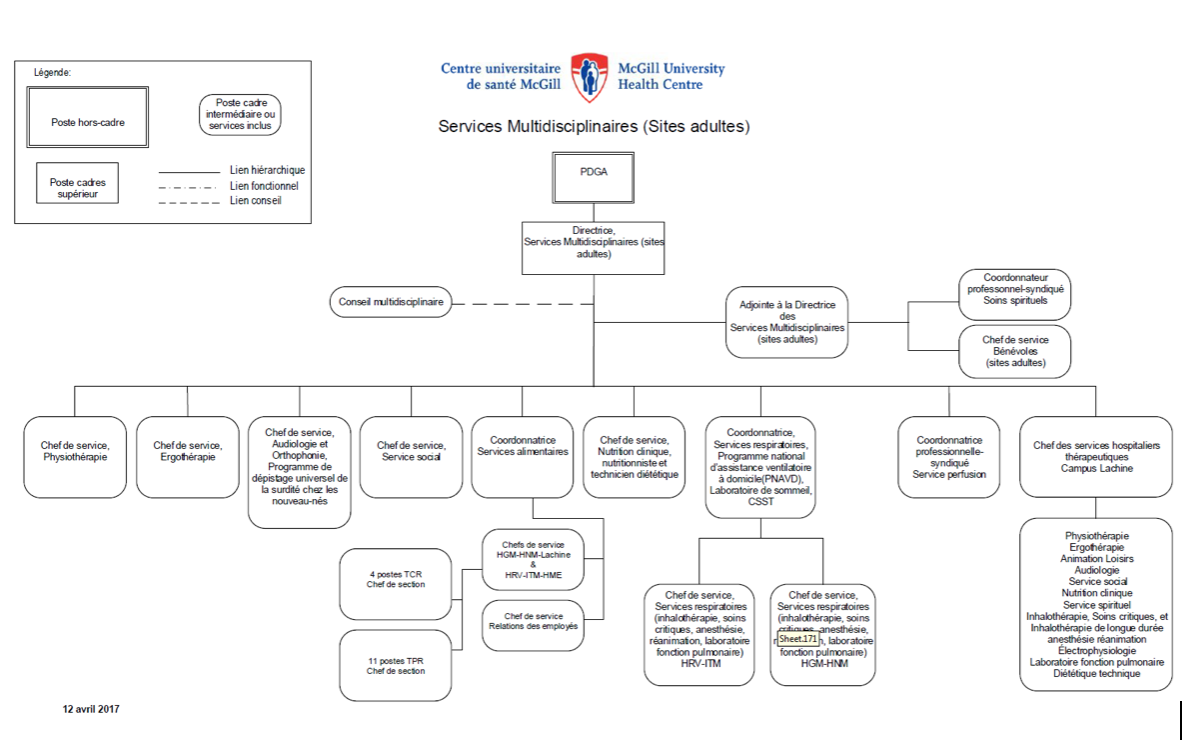 Where we are
Finding your way
During your orientation, you will be given a live-tour. In the meantime, you can use these maps below to orient yourself to your new surroundings.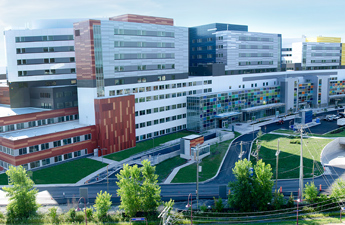 Glen Site
1001 Decarie Boulevard 
Montreal, QC  H4A 3J1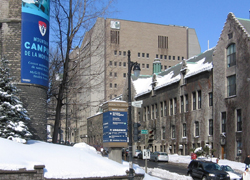 Montreal Neurological Hospital
3801 University Street
Montreal, QC  H3A 2B4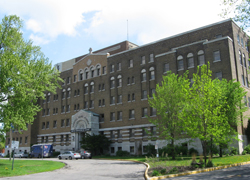 Lachine Hospital
650 16th Avenue
Montreal, QC  H8S 3N5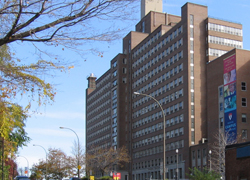 Montreal General Hospital
1650 Cedar Avenue
Montreal, QC  H3G 1A4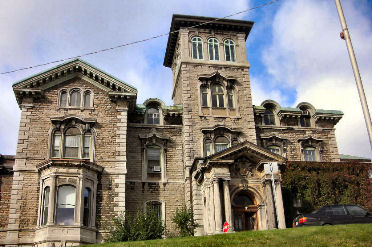 Allan Memorial
1025 Pine Avenue West
Montreal, QC  H4A 1A1
Inter-hospital Transport
The MUHC has a shuttle bus service that links the Glen Site, Montreal General Hospital and the Montreal Neurological Hospital. A schedule is available on the MUHC  intranet or posted in the department.