Prevention and the young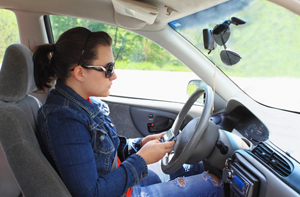 It's human nature… teens and young adults have always tended to think they're invincible. They can't imagine being seriously injured or killed, they don't always take care and they definitely don't like to hear sermons about risk-taking.
Yet every year, 700 young Canadians[1] lose their lives as a result of risky behaviours.
The Montreal General Hospital's Trauma Program has launched a Crash Course in Trauma with the aim of starting a conversation with young people and helping them to assess risks. The course discusses how to make better choices in terms of behaviour and actions, thus reducing risk.
[Click here to download the pamphlet Crash Course in Trauma.]
 Straight talk about reckless behaviour
Presented in partnership with parents, teachers and students, the Crash Course in Trauma is designed to help young people understand the tragic consequences of making the wrong decisions.
Using clear language and graphic images, experts from the Montreal General Hospital's Trauma Program demonstrate the dangers of speeding and substance abuse in cars, of gunshot and knife wounds, and of practicing "extreme sports" without adequate protective gear.
These experts also raise questions about peer pressure, how to be smart about risk and who the real hero is in the face of potentially life-threatening situations. And they encourage this conversation about risky behaviour to continue – with teachers, parents and, especially, among young people themselves.
When teenagers and young adults listen to the presentation, they get a close-up view of what emergency service personnel are experiencing every day. They see the challenges faced by nurses, doctors, technologists and other trauma specialists working on the ER frontlines at places like the Montreal General Hospital, one of the finest and busiest in North America. 
When you view these real-life videos, the message couldn't be clearer:
Life is a risky business… don't be the one on the gurney!
 
You can also visit the Think First and P.A.R.T.Y. Program sites. These excellent sites provide tools and information to help young people be more aware of the consequences of risky behaviours. 
For help in planning a presentation of Crash Course in Trauma,contact the Adult Trauma Program at 514 934-1934, ext. 44412,or [email protected].
---
[1] Traffic Injury Research Foundation. "Youth and Road Crashes – Magnitude, Characteristics and Trends," Canada, 2008. Page consulted June 14, 2010 at http://www.tirf.ca/publications/PDF_publications/YouthandRoadCrashes_MagnitudeCharacteristicsandTrends.pdf