My philosophy is to always prevent unnecessary suffering, and that is something I have reflected on greatly." Social worker Claire Duchesneau's philosophy is one shared by many of her colleagues. After over 30 years of working with HIV positive persons at the Chronic Viral Illness Clinic (CVIS) at the Royal Victoria Hospital of the McGill University Health Centre (RVH-MUHC), 20 of those working with refugees, her values remain anchored deep within her work day in and day out.
While the team has been following patients with HIV since the early 1980s, over the last 20 years the CVIS clinic has developed an expertise in working with refugees who are HIV positive.  Now the clinic serves over 2,000 outpatients.  Since last summer alone the clinic has received over 120 new asylum seekers, which represents 30 per cent of current patients.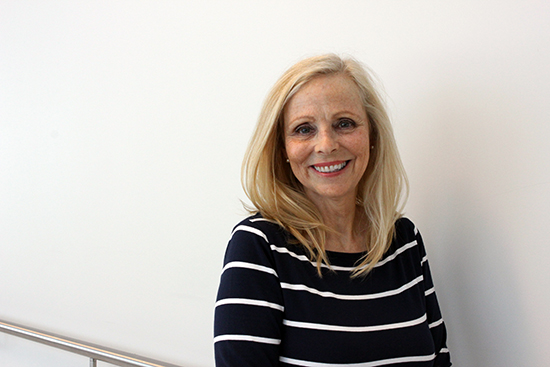 "As social workers at the clinic, we provide supportive, grief and crisis counselling," Claire says. "In the case of an asylum seeker, it is very important that my colleague Pedro Mejia and I meet with these newcomers, understand their story, and the nature of their trauma."
Post-Traumatic Stress Disorder, anxiety, depression, and stigma are all heavy burdens being carried by many of the patients Claire and Pedro see. These are people who have often been victims of heinous crimes and human rights violations, from rape to war related crimes.  Claire works with patients to not only help them understand that there is a life after a positive HIV diagnosis due to the effectiveness of antiretroviral medications, but also to ensure that they can look forward to and create a future here in Canada.
"It is very difficult, as these patients face tremendous health and socioeconomic obstacles," says Claire.  According to her, it is a job that requires flexibility, from helping patients access the information related to their immigration status, to bridging connections with community members that can aid with food, housing, job searching, and group support.
"On a typical day I work with lawyers, community partners, and our team here, trying to tackle one problem, one issue, and one obstacle at a time," she says.
"Their stories go on, and over the years they face new challenges, so the journey that you have with these patients  living with HIV, these stories are narratives where you get to bear witness to people's lives over a long period of time, and it is sort of like reading a novel that goes on for generations. They see you as a member of their extended family. I think of how many patients call me mama!" she says.
"When their kids come to Canada and you meet these people that they have told you about for years, it is absolutely incredible. People don't realize how much the patients help us. Inspire us.  They are so determined to survive, to thrive, to have a life for their children where they can be safe, fed, educated, and free."
It is a massive team effort, and as Claire explains, a big part of what makes her job possible is the team's cohesion. The entire CVIS clinic team —from doctors, pharmacists, nurses, and clerical staff — work together like a well-oiled machine, going above and beyond the call of duty for their patients.
Claire and the team were recently involved in the Red Ribbon Night event held by the McGill University Health Centre Foundation, which saw over $22,000 raised to be used as a Patient Care Fund, for patients who are often coming into the country with nothing but clothes on their backs. As Claire explains, something as simple as helping with the purchase of bus tickets to get to and from their appointments can help.  The Social Service department also organized a winter clothing drive last year, rising to the occasion to meet the needs of the asylum seekers.
"We weren't always well-prepared when it came to asylum seekers," says Claire. "We learned through trial and error, through education, and by bringing experts in to speak with us, and we continue to learn from our patients. Each new person who joins our team shares the same values: that all people count and all lives matter."
To learn more about the patient care fund, visit:
https://muhcf.akaraisin.com/Donation/Event/DonationInfo.aspx?seid=15262&mid=48