Dr. Phil Gold is named a Grand Officer of the Ordre national du Québec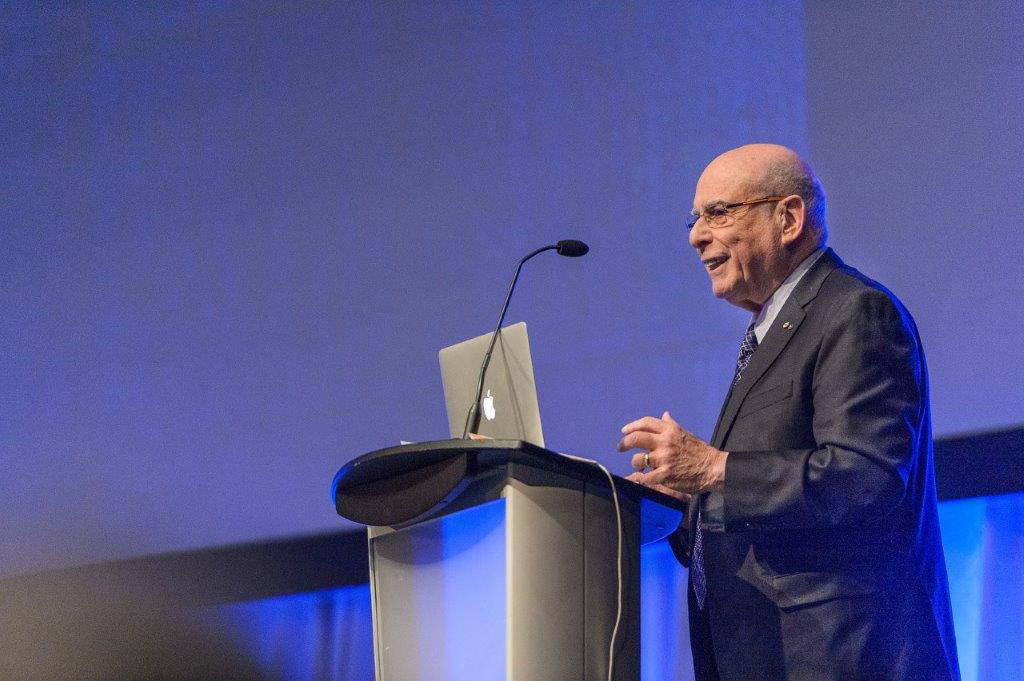 Dr. Phil Gold has added another laurel to his long list of distinctions by being named a Grand Officer of the Ordre national du Québec on June 21st. Already a recipient of numerous international awards and a host of honours, he has also been elected to many prestigious scientific organizations. Dr. Gold was named a Companion of the Order of Canada (1986), an Officer of the Ordre national du Québec (1990) and a member of the Academy of Great Montrealers (1986).
A Montreal native, Dr. Gold has remained loyal to his hometown for most of his life. A brilliant physician, he has had tremendous scientific achievements in immunology and cancer research. Dr. Gold is known as a caring physician, a humanitarian, a gifted teacher, and an inspiring leader.
Even after his 80th birthday, Phil Gold has continued to practice medicine at the Montreal General Hospital and as a professor at McGill University. As a researcher, he made an indelible mark working alongside Samuel O. Freedman, C.Q. in the mid-1960s (particularly with the revolutionary discovery of the carcinoembryonic antigen and its use as a biomarker for cancer) and laid the foundation for 'oncodevelopmental' biology. He then took the helm of the new McGill Cancer Centre for four years. Between 1980 and 1995, Dr. Gold was the physician-in-chief and head of outpatient services at the Montreal General Hospital. Subsequently, he headed a major clinical research centre at McGill University for over 20 years.
Nowhere are Dr. Gold's greatest qualities more evident than when he is engaged in his favourite activity: teaching. He has always had a great attachment to the students and medical residents under his charge. Dr. Gold has also played a pivotal role in creating national programs intended to inspire future generations of clinician-researchers and he has successfully raised a remarkable amount of money for medical research.