Let's talk about sex... and cancer
It's time to break the silence and discuss impact of cancer on sexuality, says MUHC specialist in Psychosocial Oncology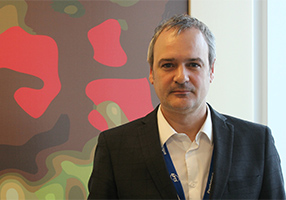 Although many types of cancer and cancer therapies are associated with changes in sexual desire and function, not many patients and healthcare practitioners talk about it. Dr. Marc Hamel, clinical director of the McGill University Health Centre (MUHC) Psychosocial Oncology Program (PSO), would like to change that. Tomorrow, February 4 and World Cancer Day, he will be the moderator of the lecture The unspoken impacts of cancer, where leading experts in oncology and sexology will discuss the effects of cancer on image, self-esteem, intimacy and sexuality. In this interview, Dr. Hamel explains why we should talk about sexuality and cancer.
How important is to talk about the impact of cancer on sexuality?
It's as important as talking about pain, nausea, fatigue, hair loss, anxiety, depression or any other physical or emotional change patients go through because of cancer and its treatments. Sexuality and the need for intimacy are part of everyone's lives, not only the young and healthy, so it's important to inform patients about how treatments can affect sexuality and sexual function and ask them if that's a concern. 
I imagine you do that in your practice. How do patients react?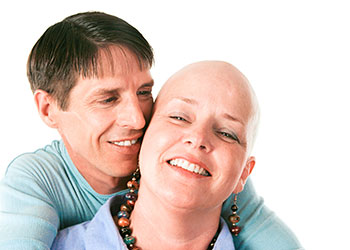 In more than 20 years of practice, there hasn't been one person, male or female, who hasn't been relieved that I broached the subject. I'll give you one example: the loss of erection because of prostate cancer can mean the death of sexuality for many men. I tell my patients that doesn't have to be the case, and that sexuality can be expressed in many other ways and doesn't necessarily require penetration. That's why intimacy is so important: it goes beyond sexuality and performance and makes people connect with each other emotionally.

In what ways is sexuality affected by cancer?
To begin with, the whole emotional distress of a cancer diagnosis can be enough to shut down a person's libido. Depression and side effects of treatment such as nausea and fatigue can affect interest in sexuality. Depending on the type of cancer, other side effects can include loss of sensation and a decreased ability to reach orgasm, as well as erectile dysfunction and absence of ejaculation in men, and dyspareunia – pain with intercourse – in women. 
Once the silence is broken, how can you help patients? 
In any type of cancer, the body is affected and changed, so the first thing to do is to help the patient become intimate with his or her changed body. That will affect the relationship with others, especially their partners. Partners, on the other hand, have to understand that the person they love doesn't look the same anymore and they have to adapt to that situation. If both can learn to adjust to those changes, they can find ways to express intimacy and connect in ways they didn't think possible. 
How can a couple work towards expressing intimacy during or after cancer?
They can start with touch. When the body's been poked by needles and has undergone radiation and/or chemotherapy, touch can be healing. Having someone just hold you in their arms can do wonders.