CHAMPIONS in Medical Imaging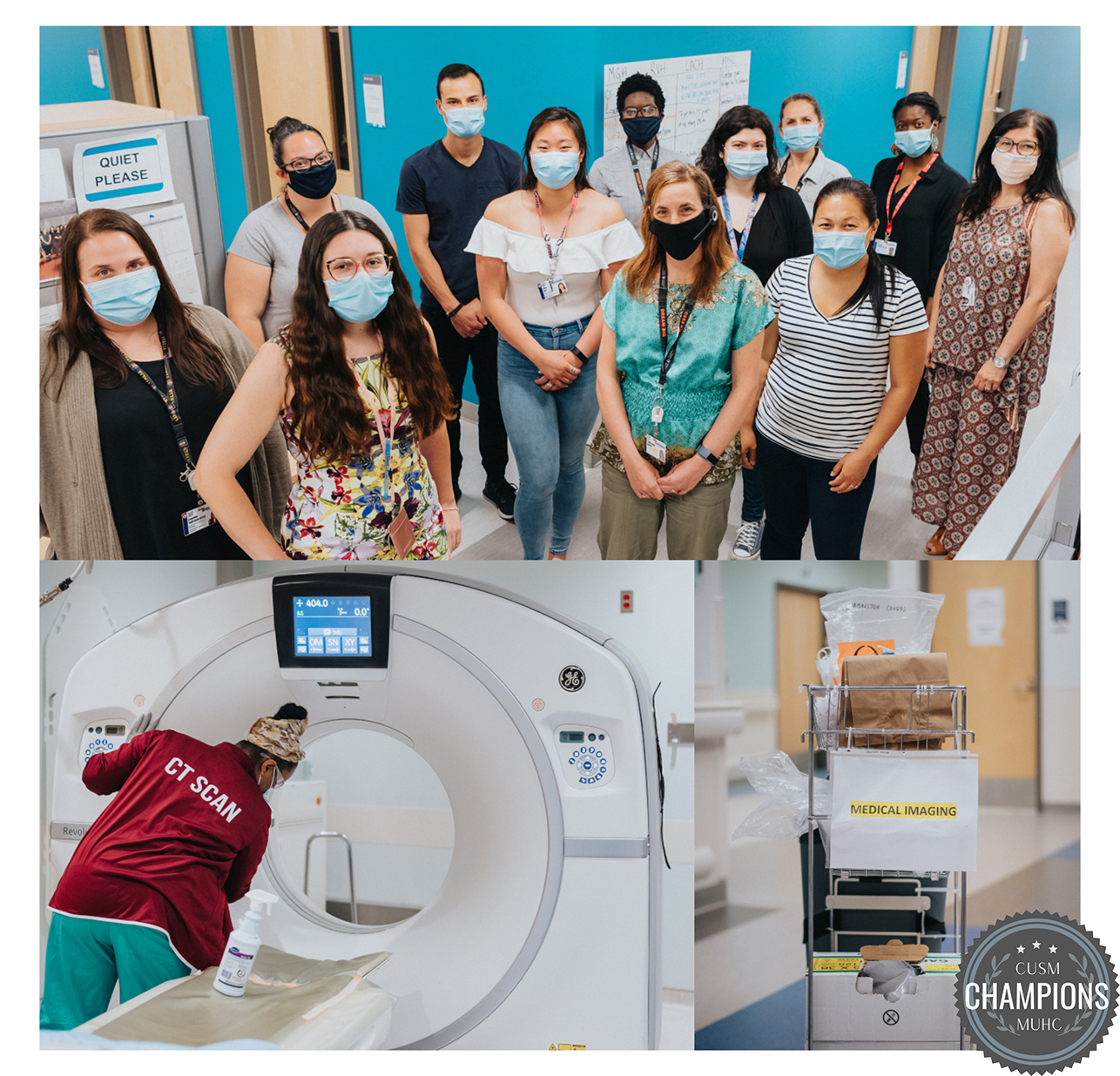 One of the first steps in making an accurate diagnosis is getting a clear picture of what's happening inside the body. From radiology and ultrasounds to magnetic resonance imaging (MRI), computed tomography (CT), positron emission tomography (PET), and more, the Medical Imaging Department is integral to patient care. These last months, the team rose to the challenge in many impressive ways, even bringing imaging machines to patients instead of having patients come to them.
"We're using portable equipment as much as possible so that we can perform tests in different spaces," explains Maria Iannantuono, Chief of Operations in Medical Imaging. "Equipment cannot be transported in all cases, but whenever it's possible, our technologists are out there wheeling their supplies and PPE in carts and bins!"
Dr. Diego Martin, Chief and Chair of Radiology and Diagnostic Imaging at the McGill University Health Centre and McGill University, wrote a heartfelt letter to his team in recognition of their productiveness and bravery: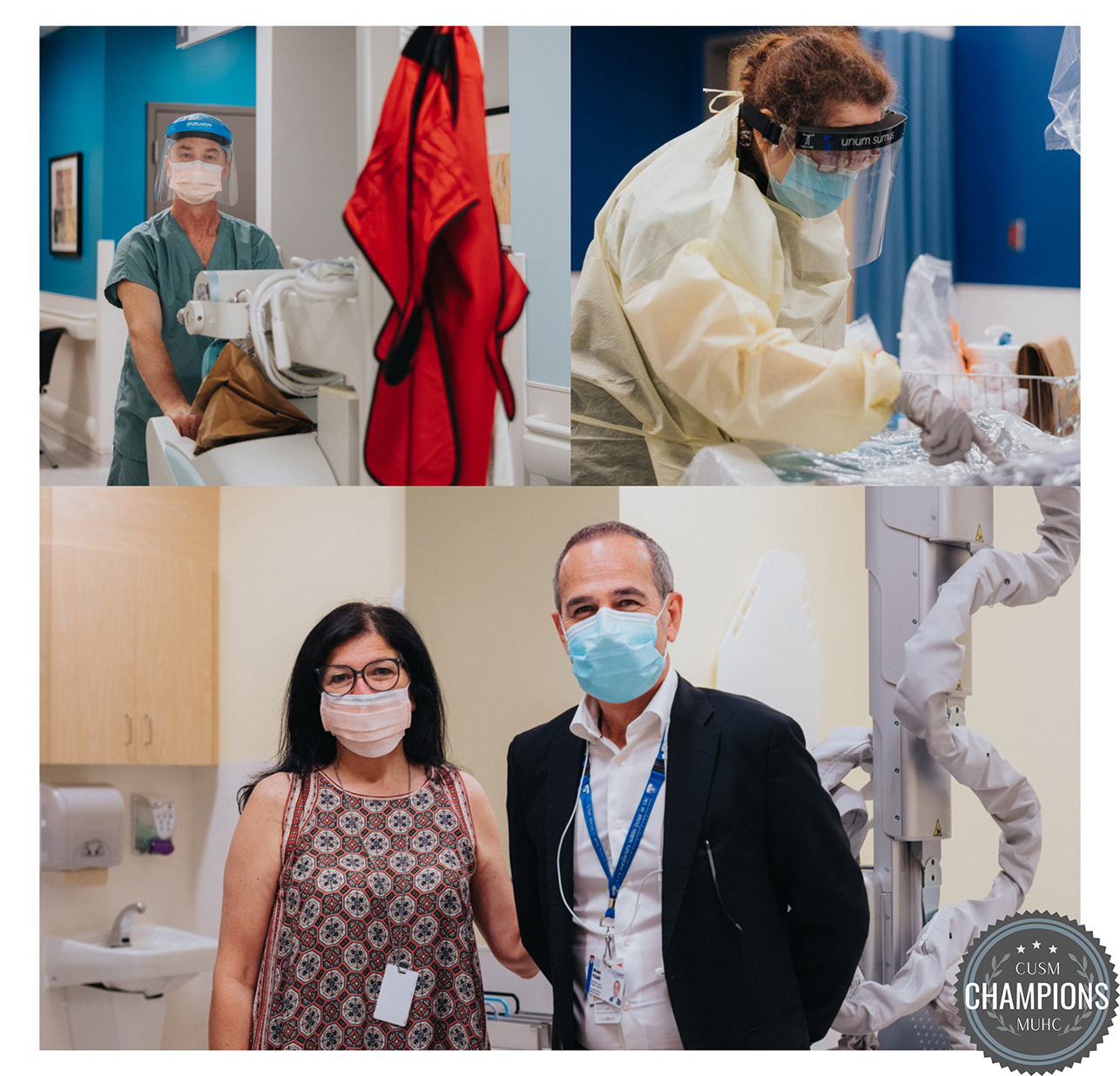 "HEROES OF IMAGING
As the new Chief and Chair of Radiology and Diagnostic Imaging at MUHC-McGill, I arrived at the MUHC as this COVID-19 Pandemic was starting. This global crisis has put many of us at the frontline of patient care. I think it is important to highlight those that are exceptional in their valour. Our medical imaging technologists place themselves every day in direct potential and known contact with patients suffering from COVID-19, including our hospitalized and critically ill patients. They are truly our heroes of the MUHC, for all people to appreciate and admire.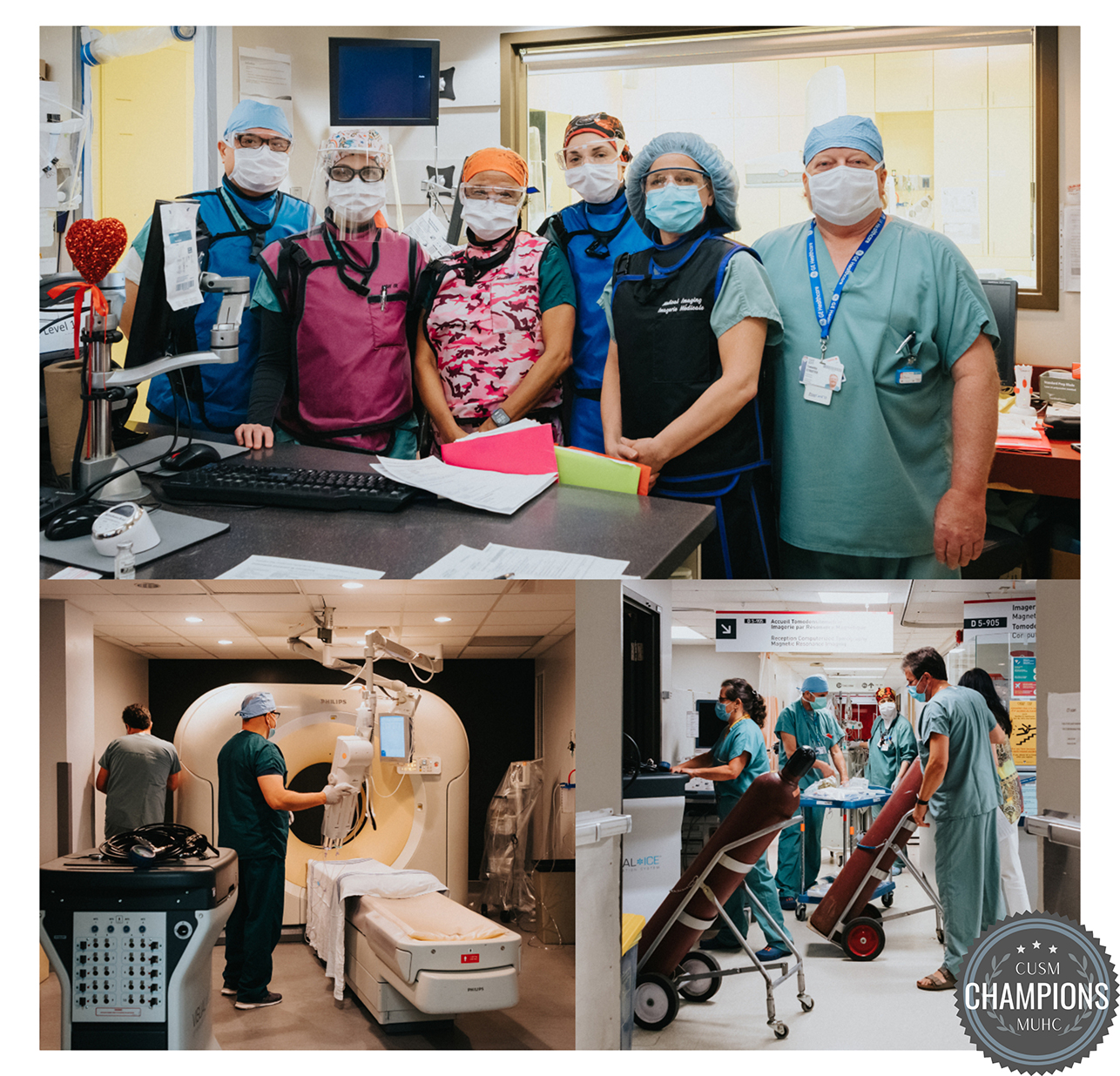 I am extremely proud of everyone in our department; clerical personnel, technical aids, nursing, PACS team, radiologists, nucleists, fellows, residents and our management team. I'm confident we can rise to the challenges ahead and come through this pandemic even stronger as a cohesive team.
Thank you for all you are doing,
Dr. Diego Martin"
Dr. Martin's words honour each member of the Medical Imaging department for the Champions they are, and always have been.