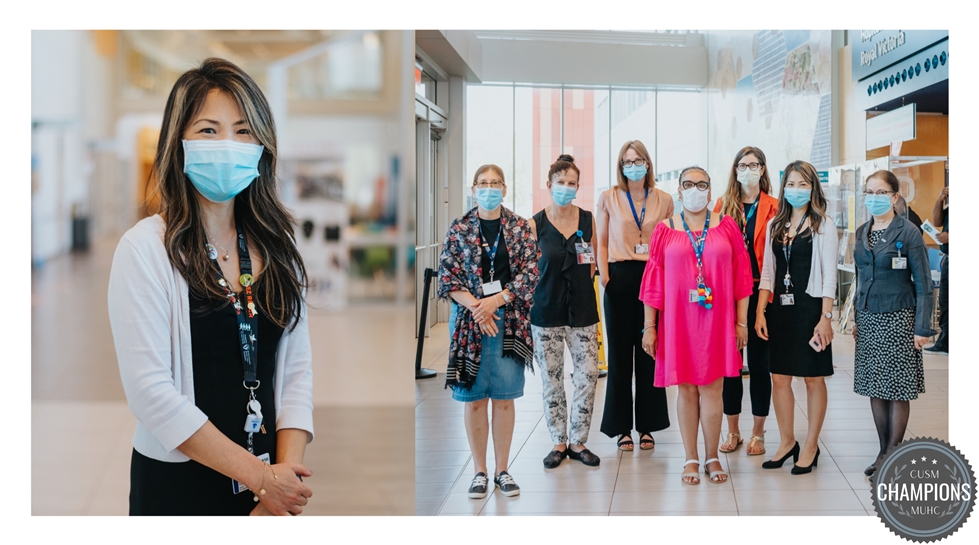 Here at the MUHC, triage is about more than just screening for COVID-19. Our dedicated triage workers know they are among the first people you encounter upon your hospital visit, and they're determined to help ease you through any nerves you may feel about heading into the hospital during a pandemic. Mindful of all the different reasons people need to come to the hospital, they ensure that new hospital access guidelines are followed, help with wayfinding, and trouble shoot unexpected incidents at the entrances.
"We've made great strides in developing a system that really works," says Virginia Lee, a spirited leader of the triage team at the Glen site. Across all sites, nearly 60 employees pivoted from their usual positions at the MUHC in order to work triage. According to Virginia, who usually works as a senior nurse researcher, this has given her an opportunity to connect with colleagues from other departments that she would not have otherwise met. "I ran into a kindergarten friend whom I hadn't seen for several decades!" she laughs. "These are dedicated people, all reassigned from their regular work in order to ensure people can safely be permitted into the hospital."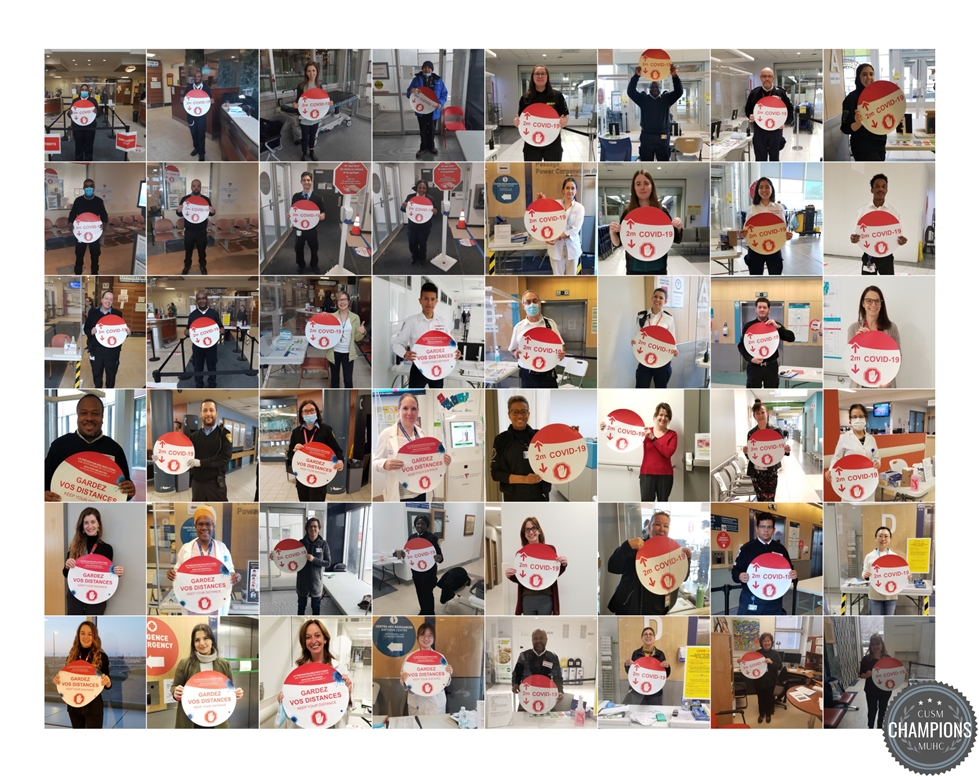 Indeed, triage has brought together a long list of allied healthcare professionals: nurses, physiotherapists, occupational therapists, audiologists, spiritual care counselors, librarians, chartered accountants, human resources managers, graphic artists, social workers, etc. Some of these people came out of retirement to help.  
"We also work alongside a superb team of security guards and staff from housekeeping and transport," adds Virginia.
A special thanks to project managers Marie-Eve Leblanc, Julia Gibbs, and our other triage team leaders at the Glen, MGH, MNH, Lachine sites:  Marika Swidzinski, Rosemary O'Grady, Alexandra Black, Veronique Fraser, Cynthia Hadlock,Karen Henri, Andreanne Saucier,  Guylaine Bachand, Justine Gauthier, Josée Lizotte, and Laetitia Theleme.