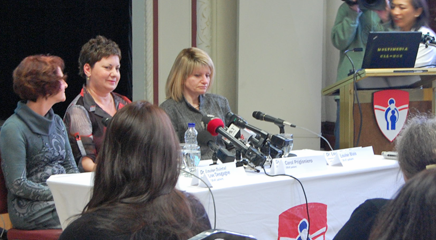 The DOvE project was initiated in May 2008 with the aim of assessing symptomatic women for ovarian cancer at the earliest possible stage, when the chances of recovery are highest.
During the pilot phase of the study, 1,455 women aged 50 years or more who presented with symptoms, were carefully assessed. As a result, cancers were diagnosed earlier, when 73% of women could benefit from complete surgery, leaving no visible disease.
Video: Carol Prigioniero speaks about her experience.