Regular visits to the gynecologist reduces the chances of developing endometrial and ovarian cancers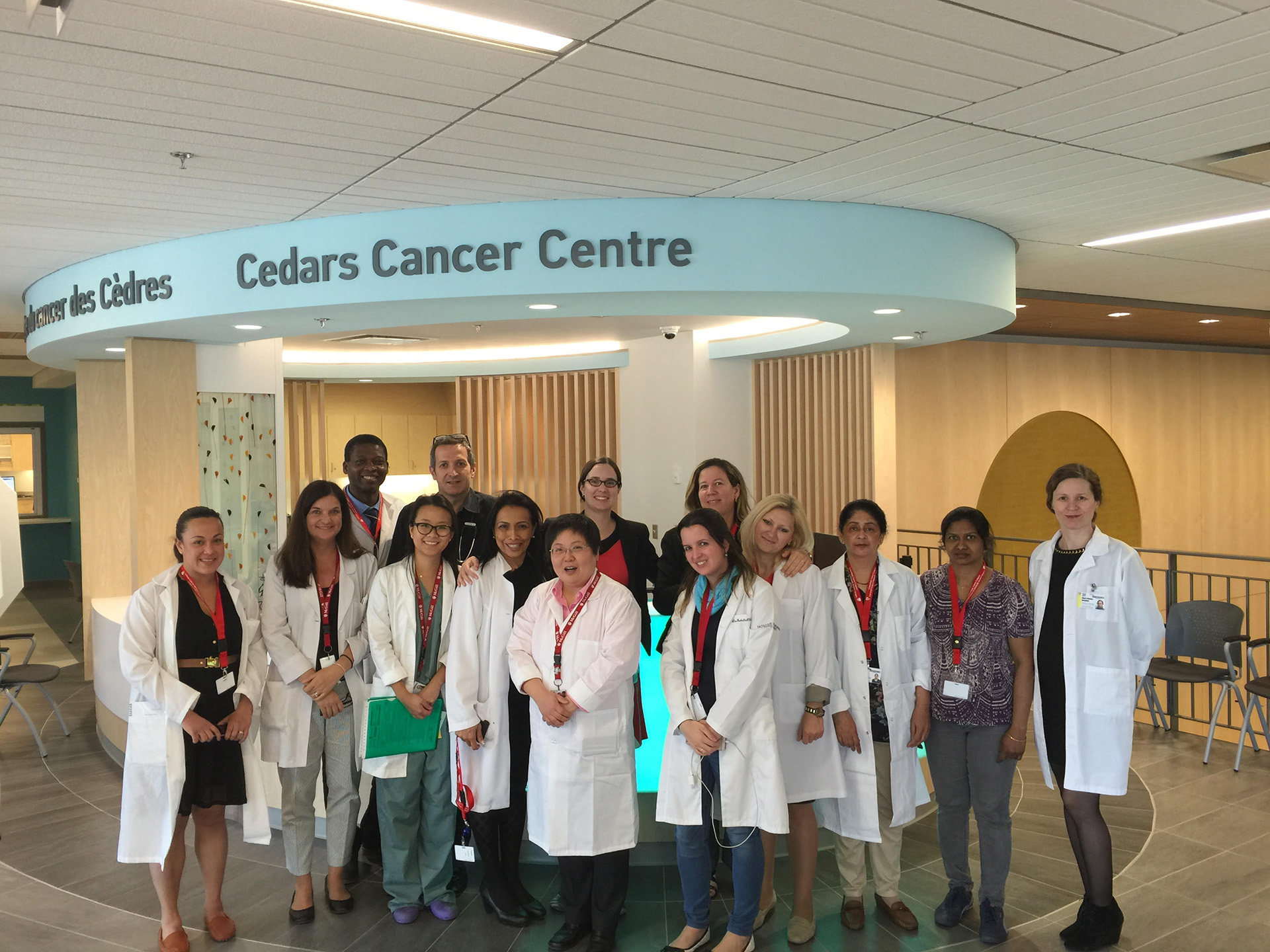 The fast reaction of her gynecologist made it possible for Linda not to develop any form of cancer. She was lucky to be at an early stage and not need any chemotherapy.
Linda, who was in her 60s, regularly visited her gynecologist. In March 2014, her gynecologist noticed a thickening of the uterus so she was referred to the McGill University Health Centre (MUHC) Gynecological Oncology Clinic at the Royal Victoria Hospital (RVH) where she had a biopsy.
It was in this clinic where Dr. Kris Jardon, a gynecologist-oncologist, told Linda she was at an early stage of an endometrial cancer known as type A, grade 1. After a thorough discussion about her options, she chose to undergo a hysterectomy, which consists of the removal of the uterus, fallopian tubes and ovaries. By having the hysterectomy the chance of the cancer spreading to the ovaries and fallopian tubes would be reduced significantly. "If patients are undertreated, they are likely to have recurrences and have to undergo more aggressive treatments later," explains Dr. Jardon.
Dr. Lucy Gilbert, gynecologist-oncologist, who is the director of the MUHC Gynecologic Oncology Division and a researcher at the Research Institute of the MUHC, says advances for ovarian cancer are extremely slow. "This is a very sneaky cancer because the symptoms are not clear to a gynecologist," she adds.
In an act of prevention, the Diagnosing Ovarian and Endometrial Cancer Early (DOvEE) satellite clinics —led by Dr. Gilbert—have been spreading across Montreal. Creating awareness surrounding symptoms of ovarian cancer, such as feeling of unease, mild pain or reflux, and conducting thorough checkups that include ultrasounds and blood tests are what these clinics are all about.
Currently, Dr. Gilbert and her team are also working on a special pap test that would identify small amounts of cancer cells in the ovaries or fallopian tubes before they make their way through the uterus. The project won't be available to the general public for at least another three years.
As a preventative measure for women, Dr. Gilbert suggests keeping one's weight down by exercising and being aware of the symptoms associated with ovarian cancer.
Linda says the Gynecological Oncology team were good at explaining everything and the coordinator of the team, Tarah Carr, was always available by phone or email. "The team was very caring and passionate, and the follow-up was very great," she says. If I had a question or a problem, they'd bring me in right away. I couldn't have asked for better care."