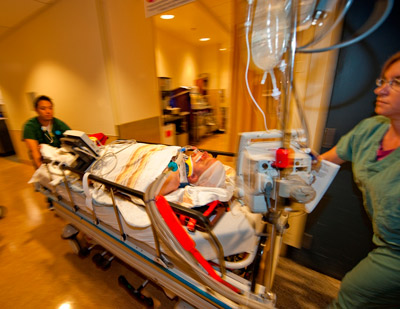 The Montreal General Hospital's Trauma Program brings together many different people – doctors, nurses, technologists, attendants – who, like you, hope they will never find themselves lying on a stretcher following a terrible event, or spend a day at the hospital because a family member has been injured.
They are also dedicated and thoughtful professionals, ready to do all in their power to help their patients recover fully. They understand the fear and anxiety felt by accident victims and their relatives; they know how much pain the trauma patient is enduring; they know the road back to recovery can be a long one. And they never give up.
We are in good hands.
The Best Care for Life
A regional tertiary care centre, the McGill University Health Centre pursues excellence in all the programs it offers. Traumatology is no exception.
Optimal quality in care and services
Decisions based on extensive and rich clinical experience
Treatments determined by the specific needs of the patient
Top-quality teaching
Initiatives and leading-edge  research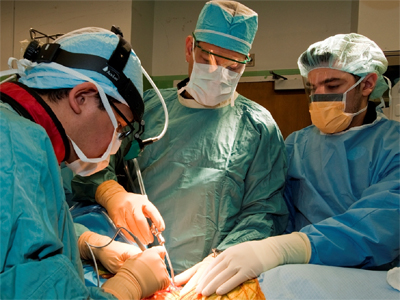 ... The Montreal General Hospital's Trauma Program is much more than a targeted clinical approach. It is a vision and a culture that places the patient's quality of life and needs – and those of the loved ones – at the heart of all decisions made, from initial resuscitation to full rehabilitation. The hospital's program truly lives up to its motto: The Best Care for Life.