When exactly did traumatology begin?
Of course, even prehistoric man wasn't a stranger to trauma. From the first time a club was swung in anger…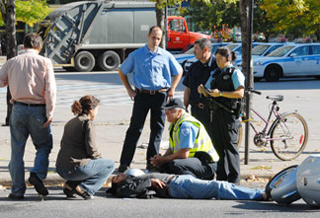 But to be serious… the fundamental principle of traumatology – rapid response – really came to the fore during the Korean and Viet Nam wars. Military doctors found that the faster they could treat serious wounds, the better the victim's chances of recovery. And if the wounded could be transported rapidly enough to a field hospital, survival rates were even greater. From this evolved the present-day "Golden Hour" concept.
With experience, we began to understand the importance of prioritizing care for trauma victims. First, stabilize the patient, at the incident scene if possible. Then determine which trauma centre represents the best option for the patient.
The golden rule? Getting each individual patient to the right place at the right time.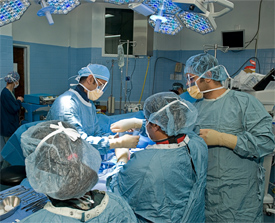 A study funded by the SAAQ (Quebec automobile insurance corporation) in 1984 advocated the use of a comprehensive approach to treating head injury (also known as craniocerebral trauma or CCT) victims.
Following various agreements, a specialized expertise in trauma treatment began to emerge at designated rehabilitation institutions.
Then in 1991 a consultancy in trauma was established by the SAAQ at the request of Quebec's Ministry of Health and Social Services. The Montreal General Hospital was at the forefront, with Dr. David Mulder leading the initiative.
Thus were established the concepts of a Trauma Care Continuum and Quebec's integrated trauma system. The goal was to minimize response times in order to reduce morbidity and mortality rates in trauma victims.
Between 1992 and 2007, the mortality rate associated with trauma went down from 51.8% to 2.5%
In 1993, Trauma Québec – a network ensuring rapid access to comprehensive trauma services – was born.
Today, Quebec's integrated trauma system makes up a vast network that is one of the most efficient in the world. It consists of:
18 rehabilitation establishments (for victims of moderate to severe CCT)
12 stabilization services (for remote or isolated regions)
28 primary care centres (able to treat cases of moderate trauma)
25 secondary care centres (able to handle severe and multi-trauma cases)
5 tertiary centres, Level I, ultra-specialized in trauma treatment: