Each year, the Montreal General Hospital treats an average of 10,000 injuries, more than 1,600 of which could be considered traumas.
Traumas make up some 27% of the cases seen at the emergency department and 41.8% of admissions to the intensive care unit. Thirty percent (30%) of traumas are of the craniocerebral type (meaning head injuries).

As recently as the early 1990s, the mortality rate of people entering hospitals in Quebec with traumatic injuries hovered around 50%, meaning half the people who made it to an emergency room with a life-threatening injury didn't make it home. Since the establishment of Quebec's province-wide trauma system in 1993, led by Dr. David S. Mulder, that rate has dropped dramatically to around 5%. Nevertheless, trauma remains the number one cause of death among Canadians under 44 years of age.
What will the MUHC's trauma services look like at this time?
The renovated and redeveloped Montreal General Hospital will have benefited for a few years from an entirely new emergency unit on the Cedar Avenue level. Medical imaging services (including CT scanning), intensive care and operating rooms will also have been located on the same level, to minimize the movement of victims and speed up diagnosis and treatment.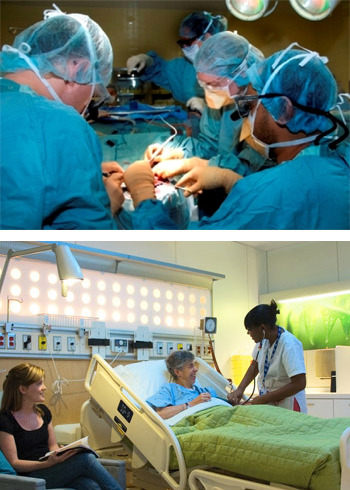 The Montreal General Hospital's Trauma Centre will be one of the most advanced in Quebec. 
With its trauma team leader program, the Trauma Centre could also be the first in Quebec to obtain accreditation from the Trauma Association of Canada as well as recognition from the Committee on Trauma of the American College of Surgeons as a centre of excellence in trauma care. 
And given its diversity of research programs, world-class training and leading-edge facilities, the Trauma Centre team of the Montreal General Hospital is expected to build an international reputation in the ongoing battle against traumatic injuries.
Help us save even more lives by giving generously for the development of the Montreal General Hospital's Trauma Centre. To do so, you can make a donation to the CODE LiFE Campaign of the Montreal General Hospital Foundation. www.codelife.ca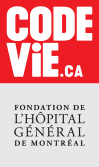 Fondation de L'Hôpital général de Montréal
1650 avenue Cedar, bureau E6 129
Montréal QC H3G 1A4