How thousands of lives could be saved
In Quebec each year, traumas cause nearly 4,000 deaths and 10,000 disabilities. More than 95,000 injury victims are admitted to Quebec hospitals, including 5,000 cases of serious, life-threatening traumas. The financial cost of treating traumas and the subsequent rehabilitation impose a heavy burden on taxpayers. In Canada, the total direct and indirect costs to the healthcare system from injuries exceeds $14 billion annually, representing 11% of the total cost of health care.[1]
Among all provincially accredited adult trauma and neurotrauma centres in Québec, the Montreal General Hospital at the McGill University Health Centre is the only one with a university vocation. This is why we are fully committed to promoting prevention, through:
collaboration with rescue services;
presentations in secondary schools and CEGEPs;
workshops for teens and young adults;
talks in community centres and senior residences.
The Montreal General Hospital's Trauma Program team uses all possible means to raise public awareness of the importance of preventing mishaps and injuries.
Montreal Children's Hospital Trauma Programs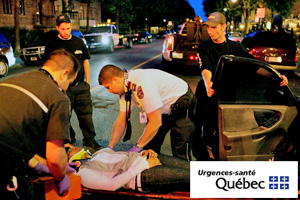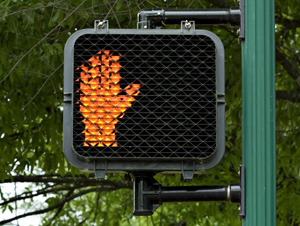 Photo courtesy of Urgences-santé Québec
To organize a presentation, call 514 934-1934, ext. 44412, or email us at:  [email protected]
---
[1] Source: Health Canada's website on the Canadian Major Trauma Information Program, October 2004