Contact us
If you or your loved one are experiencing any of the symptoms of a first episode of psychosis and if you are eligible to receive our services, feel free to contact us at the numbers below.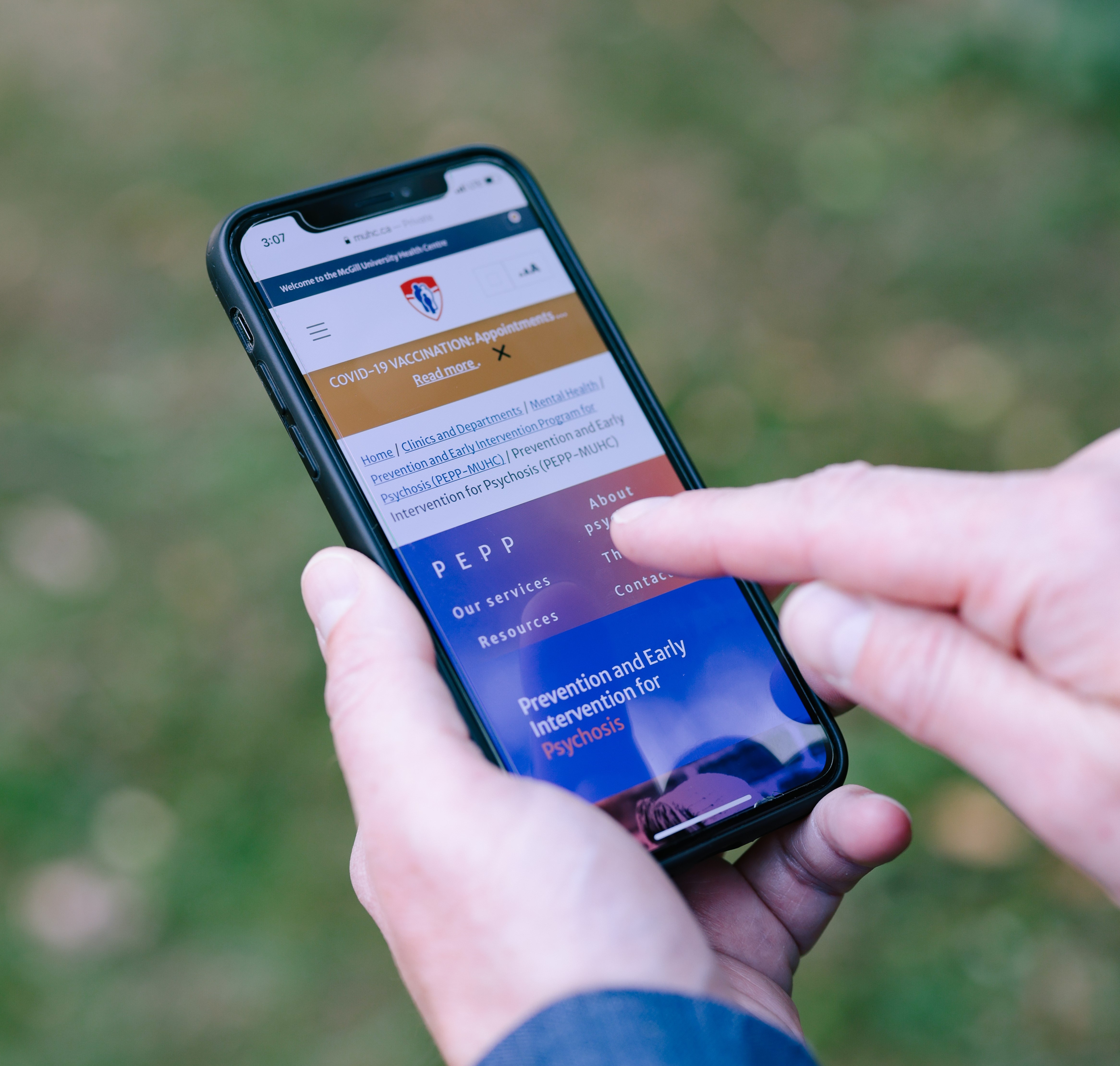 PEPP MUHC
Institute Allan Memorial
1025, avenue Pine Ouest
Montréal QC, H3A 1A1
TEL
(514) 934-1934 #34599
 
FAX
(514) 843-2898
OPENING HOURS :
Monday 08:00 - 16:00
Tuesday 08:00 - 16:00
Wednesday 08:00 - 16:00
Thursday 08:00 - 16:00
Friday 08:00 - 16:00
Saturday Closed
Sunday Closed
For help outside of opening hours, please go to the emergency room of the Montreal General Hospital which is open 24/7.
Support the PEPP Program
The generous support of our donors makes it possible for us to offer better services to our patients and helps to keep the PEPP-MUHC program at the forefront of medical knowledge and expertise. To donate visit the link below.