MUHC in the News | November 20 - 24, 2017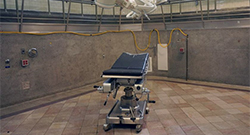 "Entr'acte" shows different visions of the original Royal Vic
Eleven well-known Montreal photographers were invited by the RBC Art and Heritage Centre of the McGill University Health Centre to tour the original site of the Royal Victoria Hospital, which has been vacant since the hospital moved to the new Glen site in 2015. The result is the exhibition, an engrossing series of 11 images that show different visions of the Royal Victoria. Read more.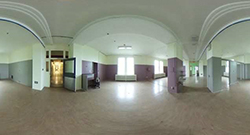 "Entr'acte": photographers at the bedside of the Royal Victoria
The MUHC gave eleven photographers carte blanche to explore a compulsory subject: the former Royal Victoria Hospital. "This place was a big mystery for me, as a francophone. The idea of being alone in such a big space ... For a photographer, it's super exciting, " says photographer Yann Pocreau. Read more.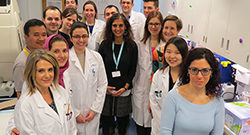 Unprecedented Canada-wide movement to improve pediatric cancer treatment
In Canada, cancer remains the leading cause of illness-related death in children. In an effort to accelerate research breakthroughs and ensure a faster path to a cure for children with aggressive types of cancers, more than 30 pediatric research centers and non-profit organizations are joining forces to support the Terry Fox Research Institute's PROFYLE program. Dr. Nada Jabado and her team from the RI-MUHC and MCH as well as researchers at Sainte-Justine are proud to be part of this project. The story was picked up by Global News, La Presse, TVA, CBC Homerun and Radio-Canada ICI Première (radio).