Research shows single-patient rooms reduce hospital infections in ICU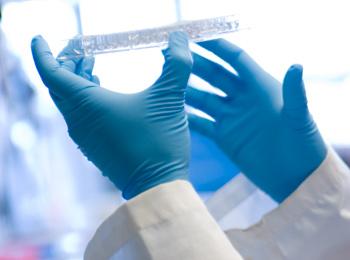 A research team from the McGill University Health Centre (MUHC) and McGill University has demonstrated that private rooms in the Intensive Care Unit (ICU) play a key role in reducing hospital infections like C-difficile. The study, published today in the journal Archives of Internal Medicine, also suggests that length of stay would be shorter and this could lead to cost savings to the healthcare system.
Infection control in hospitals is a worldwide health concern that can have a serious impact on patient morbidity, mortality and the cost of treatment – particularly in the ICU, where patients are highly susceptible to infection. Single-patient rooms have long been considered to provide patients with better protection from hospital infections. However, previous studies investigating this issue have been inconclusive. "We had a valuable opportunity to examine the rates of acquisition of infection in patients during a change from multi-bed to single rooms in the ICU at the MUHC," explains Dana Teltsch, lead author of the study and Ph.D. candidate in the Dept. of Epidemiology, Biostatistics and Occupational Health at McGill.
The results show that the infection acquisition rate after room privatization fell about 50 percent for three bacteria of most concern – Staphylococcus aureus (MRSA), C-difficile and Enterococcus (VRE). "We also observed a 10 percent reduction in the length of stay in the ICU after changing to private rooms. These findings provide a basis of comparison of the savings versus the costs to the healthcare system on top of the health benefits to patients," said Teltsch. It is estimated each case of C. difficile can cost of up to $7000 per episode.
"This study is the first evaluation of the full range of the benefits of private rooms in an ICU environment and highlights the important role that physical infrastructure plays in the prevention of transmission of healthcare associated pathogens," said Dr. Vivian Loo, one the co-author's of the study, Chief of Microbiology at the MUHC and Associate Professor in McGill's Department of Medicine. "Of course, other factors are also important in preventing transmission, like hand hygiene, isolation precautions, antibiotic stewardship and housekeeping practices, but this study clearly demonstrates the crucial need for private rooms, particularly for this patient population." 
"Private rooms can help our patients avoid infections and also aid the healthcare system as a whole in decreasing length of stay associated with hospital-acquired infections," says Dr. David Buckeridge, senior author, Associate Professor in the Dept. of Epidemiology, Biostatistics and Occupational Health at McGill and a Medical Scientist in the Department of Medicine at the Research Institute of the MUHC. "We did not measure all of the costs and benefits of private rooms in our study, but they are an investment that, once built, should continue to provide substantial benefit."
All rooms at the New MUHC, at the Glen, Lachine and Mountain campuses, will be single-patient rooms where natural light, a comfortable family area, and a private bathroom will contribute to the healing of both body and mind. Apart from limiting the spread of infections, single-patient rooms ensure privacy and confidentiality, give patients a sense of control and provide enough space for medical equipment to be wheeled in beside beds, meaning that patients can stay in their rooms for routine exams, treatments or tests.
About the study: 
The study entitled "Infection Acquisition Following Intensive Care Unit Room Privatization has been co-authored by Dana Teltsch (McGill), James Hanley (McGill,MUHC), Vivian Loo (McGill, MUHC), Peter Goldberg (MUHC), Ash Gursahaney (MUHC) and David Buckeridge (McGill,MUHC). It was funded in part by a research grant from the Canadian Institutes of Health Research (CIHR) and the Natural Sciences and Engineering Research Council.
Click here for online access: www.jamamedia.org. 
About the McGill University Health Centre (MUHC) One of the world's foremost academic health centres, the MUHC offers exceptional and integrated patient-centric care, research and teaching. Highly committed to the continuum of care in its community and affiliated with the Faculty of Medicine of McGill University, The Montreal Children's Hospital, the Montreal General Hospital, the Royal Victoria Hospital, the Montreal Neurological Hospital, the Montreal Chest Institute and the Lachine Hospital of the MUHC value multidisciplinary service throughout the lifespan, innovative technologies and practices, strategic partnerships and leadership in knowledge transfer. The MUHC is currently carrying out a $2.25-billion Redevelopment Project on three campuses—the Mountain, the Glen and Lachine—designed to provide healthcare professionals with an effective environment in which to ensure patients and their families benefit from The Best Care for Life.  The campuses are also anchored in best sustainable-development practices, including LEED® and BOMA BESt guidelines.
www.muhc.ca
www.muhc.ca/construction
The Research Institute of the McGill University Health Centre (RI MUHC) is a world-renowned biomedical and health-care hospital research centre. Research is organized by eleven research axes (or programs). Located in Montreal, Quebec, Canada, the Institute is the research arm of the McGill University Health Centre affiliated with the Faculty of Medicine at McGill University. The Institute supports over 600 researchers, 1,000 graduate students, post-docs and fellows devoted to a broad spectrum of fundamental and clinical research. Over 1000 clinical research studies are conducted within our hospitals each year. The Research Institute of the MUHC is supported in part by the Fonds de la recherche en santé du Québec (FRSQ).
About McGill University
McGill University, founded in Montreal, Que., in 1821, is Canada's leading post-secondary institution. It has two campuses, 11 faculties, 10 professional schools, 300 programs of study and more than 35,000 students. McGill attracts students from more than 150 countries around the world. Almost half of McGill students claim a first language other than English – including 6,200 francophones – with more than 6,800 international students making up almost 20 per cent of the student body.