MGH Trauma Program wins Prize of Excellence
Members of the Montreal General Hospital (MGH) Trauma Program of the McGill University Health Centre (MUHC) and their partners were awarded the Prize of Excellence for their Innovative Young Ambassador and Injury Prevention Program on May 20, 2015 at the Séminaire Intersection Police Gala—a province wide affair.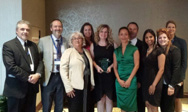 This program was launched in collaboration with the SAAQ and the Longueuil Agglomeration Police Service (SPAL).  It was initiated and sustained by Tara Grenier, Injury Prevention coordinator for the MGH Trauma Program, Sylvie Turbide (SAAQ), and Katy Laframboise (SPAL) last November to address risky behaviour in young people.  
As part of this program, high school seniors were invited to the Trauma Centre for an educational visit.  They followed the path a trauma patient would take through the hospital;  participated in a simulated trauma scenario in the Trauma Resuscitation Bay; got up close and personal with the CT Scan Area; and toured the OR and ICU floors.  The students met a variety of healthcare workers along the way and received a variety of talks, including from the Blood Bank, Tissue and Organ Donation teams, and from trauma survivors.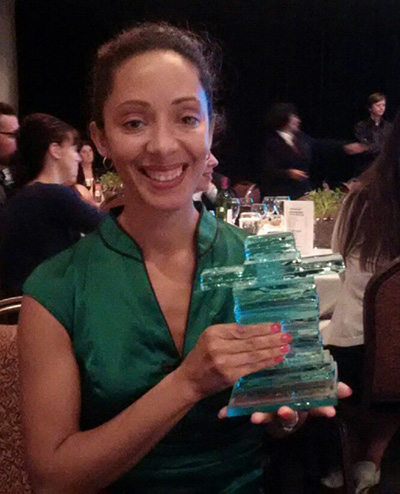 "We wanted to give the students an experience that they would remember," says Grenier. "The students  then shared their experience with their peers and gave them severals talks about road safety and injury prevention topics."
According to Grenier, although drivers between the ages of 15 to 34 represent only about 30 per cent of the driving population, they account for 40 per cent of the fatalities and 45 per cent of the serious injuries, indicating that younger drivers are at greater risk.
One hundred and sixty eight students have come through the program this school year and these students shared the importance of injury prevention with a further estimated 3,000 students. 
Congratulations to the MGH Trauma Program and their partners for the Road Safety and Injury Prevention Ambassador Program!