The World Brain Death Project: New publication offers significant and unprecedented consensus on the question of when brain death occurs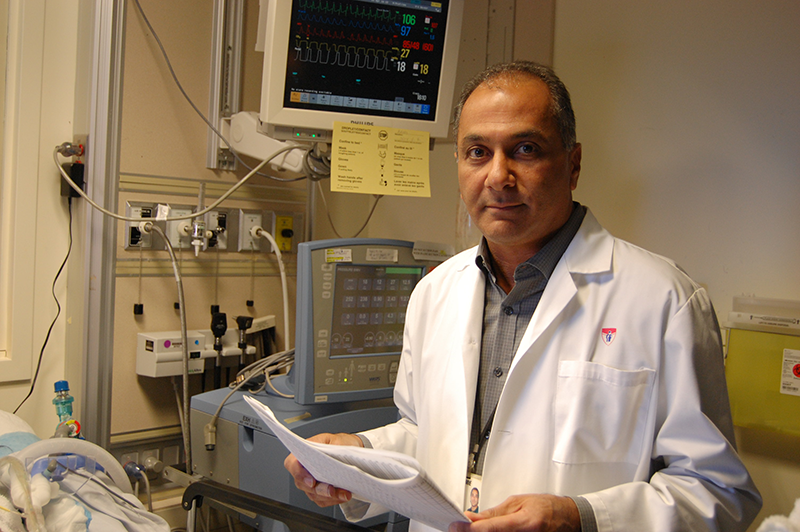 When does death occur? Prior to the 1950s, the scientific community agreed it was when the heart stopped. But with the arrival of breathing machines, the heart could continue to beat despite complete and irreversible damage to the brain. That's when the concept of brain death criteria began to emerge in the late 1960s, and it's subject that has led to rigorous analysis and study all over the world.
Now, a new publication co-lead by our own Dr. Sam Shemie, Critical Care Specialist at the Montreal Children's Hospital, offers unprecedented consensus on this question of when brain death occurs and how. The article, recently published in the Journal of the American Medical Association (JAMA), clearly provides the minimum clinical standards for brain death in adult and children with clear guidance for various clinical situations. Based on an extensive literature review and expert input from a large multidisciplinary international panel, this work has been endorsed by 35 prestigious medical organizations globally.
"For the first time on a world-wide basis, we have succeeded in addressing misconceptions and variabilities in practice for one of the most fundamental and controversial questions in medicine," says D. Shemie. "This guidance document will not only enhance the credibility and trust in the determination of brain death in Canada, but will have major implications internationally, where this will become a reference standard for practices worldwide."
Read more about this important and significant body of work: LINK