Newsletter Hop Lachine! Eighth edition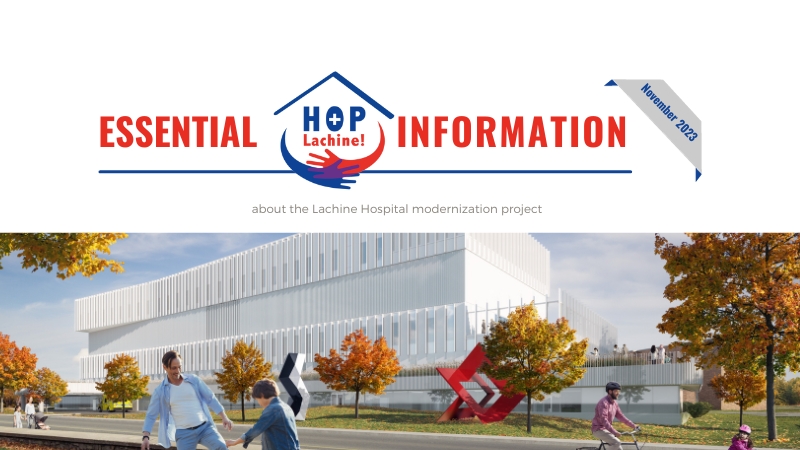 Excellent news for the Lachine Hospital modernization project. Work is progressing well.  At a pace of about one level per month, the seven-storey structure is expected to be finished in March 2024.
This last newsletter of 2023 gives you an update on the work in progress. Enjoy your reading.