IMPORTANT PARKING INFORMATION FOR PATIENTS AND STAFF OF THE MONTREAL GENERAL HOSPITAL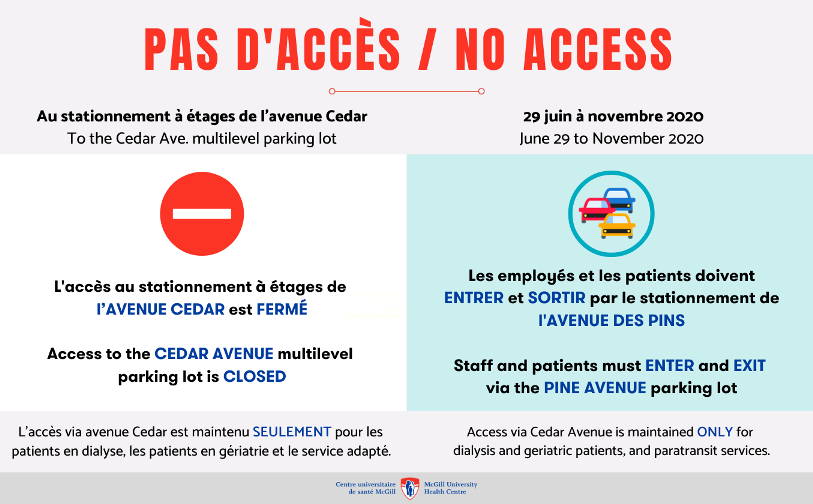 Due to construction work, access to the Cedar Ave. multilevel parking lot at the Montreal General Hospital will be closed as of Monday, June 29th until November 2020.
REMINDER: All patients and staff must use the Pine Ave. entrance to enter and exit the multilevel parking lot. The Cedar West parking lot will continue to serve the MUHC shuttle, patients in dialysis, vehicles for adapted transport, patient transport, taxis and vehicles with a disabled parking sticker. Drop off and pick-up of patients will still be possible.
Please remember to use a payment machine to pay your ticket before exiting the hospital. You can also pay in person at the parking office located at L6-126.