Another honour for Dr. Phil Gold
Dr. Phil Gold recently received the McGill Medal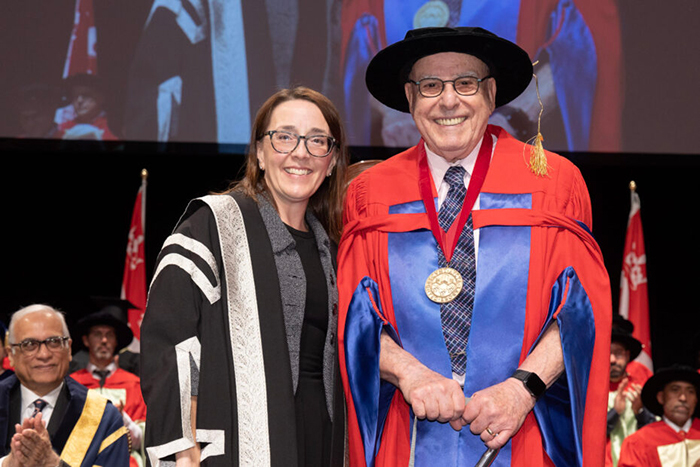 Congratulations to Dr. Phil Gold, who received the McGill University Medal for Exceptional Academic Achievement, on October 26, 2022. The McGill Medal, as it's known, acknowledges the outstanding contributions of "retired members of McGill University's academic staff who are uniquely deserving in light of their exceptional contributions to their discipline, to the University and to society at large."
A caring physician – and former Physician-in-Chief at the Montreal General Hospital - Dr. Gold is also known as a humanitarian, a gifted teacher and an inspiring leader. He has had tremendous scientific achievements in immunology and cancer research, including the discovery of the carcinoembryonic antigen (CEA) along with Dr. Samuel Freedman, which led to the development the CEA blood test - the first blood test approved, internationally, for the detection and management of human cancer.
He is a recipient of numerous international awards and a host of honours, he has been elected to many prestigious scientific organizations. Dr. Gold was named a Grand Officer of the Ordre national du Québec (2019), a Companion of the Order of Canada (1986), an Officer of the Ordre national du Québec (1990) and a member of the Academy of Great Montrealers (1986).
The McGill Medal is another laurel added to his long list of distinctions.