Music therapy in paediatrics 
At 15, Brenda has suddenly fallen ill. She is angry and frustrated about missing school and anxious about her future. In music therapy Brenda composes a hip hop song about being sick and accompanies herself on instruments of her choice. In this way Brenda is able to share and address the difficulties of her illness.
♪ Promotes self-expression  

♪ Promotes communication  

♪ Provides coping strategies  
Mathias, born two months early, must stay in the neonatal unit. At the sound of the guitar, Mathias moves his hands and feet, and turns his head toward the music. His mother gently lifts him into her arms and sings a lullaby, accompanied by the soft strumming of the guitar. Mathias drifts off to sleep.  
♪ Stimulates development in the child  

♪ Improves quality of life for the child and his family  

♪ Supports parent/child bond, reduces isolation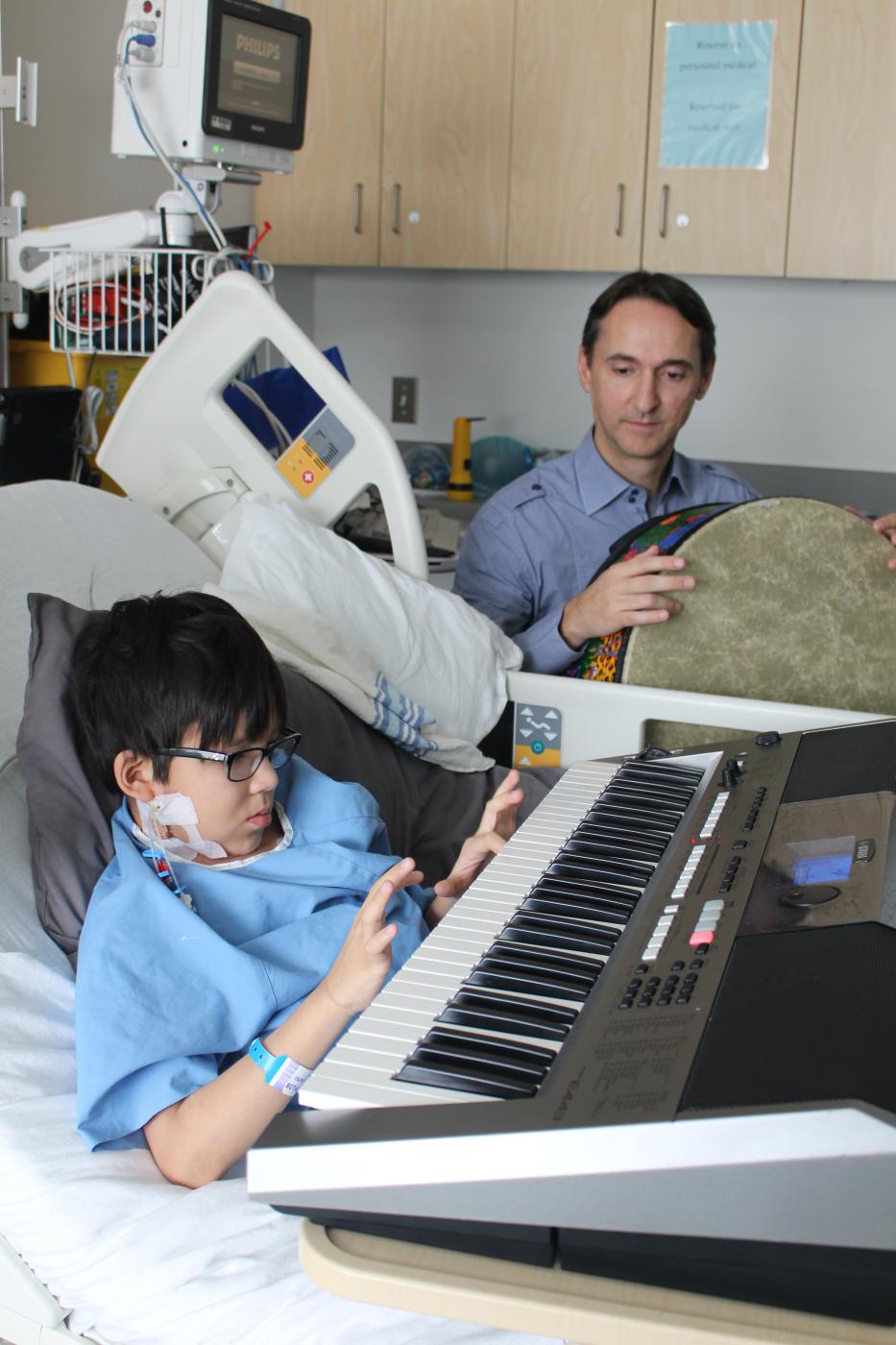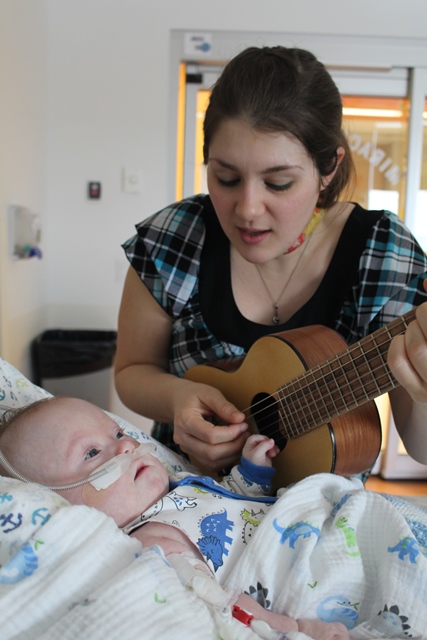 Articles
A rationale for the use of songs with children
The Use of Music in Managing Pain for Hospitalized Children
Song parody for adolescents with cancer
The Specialist Role of theMusic Therapist inDevelopmental Programsfor Hospitalized Children
Music therapy as a non-pharmacological anxiolytic for paediatric radiotherapy patients
The Effects of Interactive Music Therapy on Hospitalized Children with Cancer: A Pilot Study
Interactive Music Therapy as a Treatment for Preoperative Anxiety in Children: A Randomized Controlled Trial
Relief of Pain and Anxiety in Pediatric Patients in Emergency Medical Systems
Songwriting and Digital Video Production - Interventions for Pediatric Patients Undergoing Bone Marrow Transplantation, Part II: An Analysis of Patient-Generated Songs and Patient Perceptions Regarding Intervention Efficacy
Trial of Music, Sucrose, and Combination Therapy for Pain Relief during Heel Prick Procedures in Neonates