World-class labs to strengthen our bench-to-bedside approach
The Research Institute of the MUHC (RI-MUHC) is an international research powerhouse with a worldwide reputation in the field of biomedical sciences and health care.
The 2023 RI-MUHC Annual Report is now available online!
It is our pleasure to present the online version of the 2023 Annual Report of the Research Institute of the McGill University Health Centre (RI-MUHC)  with the theme "Connected for discovery."
For our latest research stories and events, we also invite you to bookmark RI-MUHC News on our website and follow the RI-MUHC on Facebook, Instagram, Twitter or LinkedIn.
Your feedback is welcome! Contact [email protected]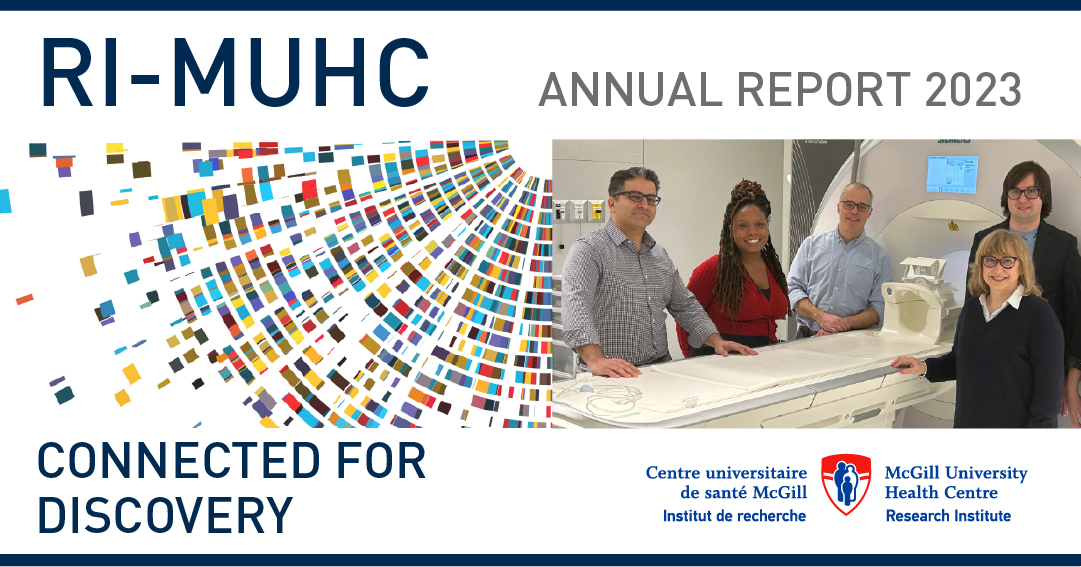 Learn more about our Research Institute here.
The Research Institute of the MUHC is supported in part by the Fonds de recherche du Québec−santé (FRQS).
Our Address: (Administration Address)
The Research Institute of the McGill University Health Centre
2155, rue Guy, 5e étage
Montreal, QC, Canada  H3H 2R9

Information:
Tel: 514 934-1934 ext. 48354
Email