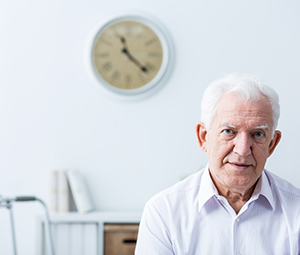 Question: I heard the MUHC closed their geriatrics department. How does this make sense when the number of elderly patients is on the rise?
Answer: Yes, the MUHC has recently had to close its 15 bed in-patient geriatric unit at the Montreal General Hospital. This does not mean, however, that geriatric care has been abolished.
The geriatrics program will continue its mission of diagnosing and treating our vulnerable elderly patient population as a mobile geriatrics team. In other words, our team of geriatricians and nurses will visit patients throughout the hospital and in the Emergency Departments, working alongside colleagues in other specialties to ensure our elderly patients' needs are being met. This will also serve as a teaching opportunity, allowing our geriatric team to educate other departments on elderly-friendly treatments and best-practices.
Moreover, the Geriatrics Outpatient Clinic remains open at the Montreal General Hospital on D 17, offering general geriatric assessment as well as specialized clinics for cognitive assessment, incontinence, falls, pain and competency assessments. The Geriatrics Day Hospital also remains open on D 17, where their interdisciplinary team provides evaluation and short intervention of frail older persons. In tandem, 12 beds have been added to the Internal Medicine department at the Montreal General Hospital and will prioritize geriatric patients.
Rest assured that the MUHC is dedicated to adopting a multi-disciplinary approach to geriatric care; one that will in turn make the hospital more elder-friendly.
« Return to questions