"For as long as I have practiced medicine I have seen patients, families and staff get frustrated with something that often boils down to some form of miscommunication," says Dr. Sasha Dubrovsky, a pediatric emergency doctor at the Montreal Children's Hospital of the McGill University Health Centre (MCH-MUHC), who is also co-chair of the MCH Bureau de qualité et de la formation continue. Dr. Dubrovsky was one of the main instigators of the 2015 "We should talk" campaign, which encouraged MCH staff, patients and family members not only to speak up and raise questions and concerns, but also to listen to one another.
"Communication is essential to ensure safety, improve care and create change," says Dr. Dubrovsky. "But it's also a work in progress for everyone, including people like me, who constantly have it on our minds."
Communicating effectively can be especially challenging for healthcare providers, who evolve in a complex environment that requires concentration and rapid decision-making.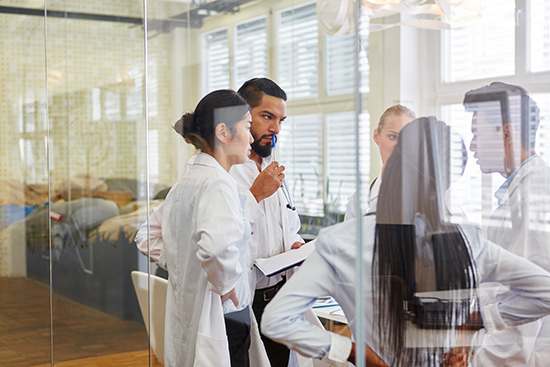 "Our minds have so many competing pools in all different directions that sometimes we just lose awareness that we're no long communicating," Dr. Dubrovsky says. "No one comes to work saying 'I'm going to be a crappy communicator today', but sometimes we just need tools and strategies to help us communicate better to provide the safest care possible to patients and families."
Transfer of care, a vital moment
One of the key moments where effective communication is crucial happens when there's a transfer of care to another healthcare provider, for example, at handover when the responsibility for the care of a patient is transferred to another healthcare worker; at shift changes; at the moment patients are transferred from the emergency department or the intensive care unit to inpatient units; or at the time of discharge from the hospital.
"We know that the risk for miscommunication, errors and loss of vital patient information increases at transfer points," says Sophie Baillargeon, MUHC interim associate director of Nursing (ADON) for Quality, Performance and Patient Engagement. "Electronic medical records are helpful, but to ensure patient safety and minimize risk, communication must be done both in writing and verbally. And ideally, there should be a standardization of the transfer processes across the organization, so that everybody is consistently doing everything in the same way."
Healthcare providers have to also make sure they involve patients and family members during those delicate transfer points.
 "When patients are discharged to go home or to another facility, for example, it's important to give them the correct information about their medical condition, their treatment plan, and their prescribed medications, but it's also essential to ask them if they understood the information and if they have any additional questions," adds Dr. Dubrovsky.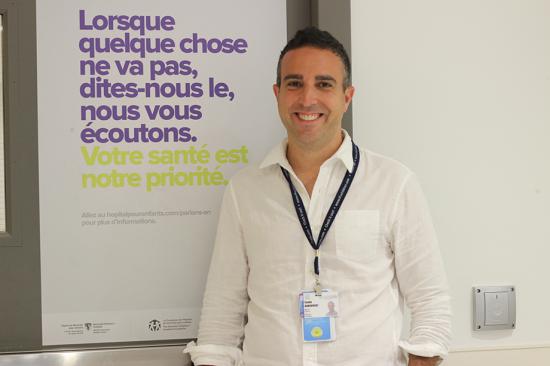 Speaking the same language
As a keen believer in effective communication at transfer of care, Dr. Dubrovsky implemented a strategy called SBAR at handover in both the medical units and the emergency department.
"SBAR stands for Situation, Background, Assessment and Recommendation. It's a simple way to standardize the structure of a conversation and help staff prepare people for handover. They have to take a moment to follow the structure and write their notes accordingly. We later added another R for Read-back, to ensure the message was understood."
SBAR is just one of many different tools and strategies used to support effective communication at transfer of care in the MUHC. As part of the Qmentum accreditation program, every healthcare organization must put in place a number of Required Organizational practices (ROPs) that minimize risk and improve patient safety. ROPs specific to the area of Communication include Safe Surgery Checklist, Patient Identification, The 'Do Not Use List' of abbreviations, and Information transfer at care transitions (see sidebar, "Effective communication and patient safety").
The patient's voice
Just as healthcare providers must communicate more effectively, so too must patients and families share their insights on the care they receive. After all, they witness first-hand the precautions taken to ensure their safety, such as hand washing, patient identification and medication delivery.
"When patients are engaged in their care, they can help correct misunderstandings and prevent errors," says Sophie Baillargeon. "If a patient notices the green pill they take every day is suddenly pink, they should ask why. At the end of the day, it's their health. We therefore need to create an environment of partnership with patients and families, so we can encourage them to participate actively in their own care, and in doing so contributing to safe care."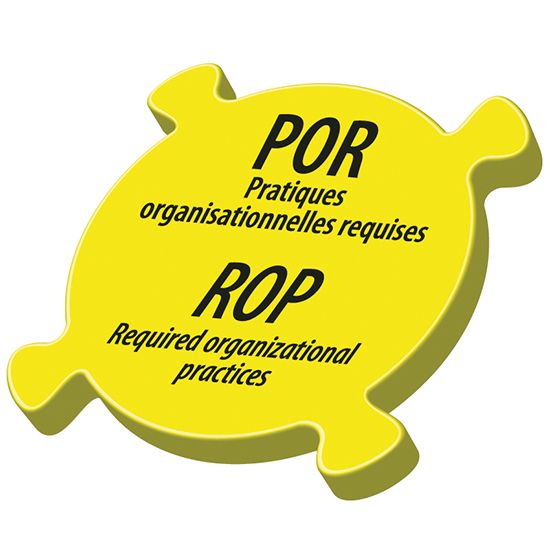 Effective communication and patient safety
As part of the Qmentum accreditation program, every healthcare organization must put in place a number Required Organizational practices (ROPs) that minimize risk and improve patient safety. For Qmentum 2018, four ROPs address the area of Communication:
SAFE SURGERY CHECKLIST

Before every surgical procedure, a Surgical Safety Checklist is completed by the surgical team.

Did you know?

Surgical procedures are increasingly complex. The Surgical Safety Checklist prevents surgical errors and post-surgery complications. 

PATIENT IDENTIFICATION

Staff must check two patient identifiers to ensure the right patient gets the right treatment. A patient's full name, date of birth, medical record number and ID bracelet are examples of client identifiers.

Did you know?
Patient identification prevents events such as privacy breaches, allergic reactions, medication errors, and wrong-person procedures.

THE "DO NOT USE" LIST OF ABBREVIATIONS

Staff must avoid using abbreviations, symbols and dose designations that are part of the "Do Not Use" list. This prevents errors such as omissions, extra or improper doses, administering the wrong drug, or giving a drug in the wrong manner.

Did you know?
Medication errors are the largest category of reported events in hospitals

 

INFORMATION TRANSFER AT CARE TRANSITIONS

Providing patient care information in a standardized, accurate and timely fashion during care transitions (shift changes, discharge, etc.) improves patient safety.

Did you know?
Healthcare professionals need accurate and timely information to minimize misunderstandings and prevent errors. Patients and families also need to be well informed when they prepare for a return home or a transfer to another unit or healthcare facility.