POP Clinic: getting you ready for the big day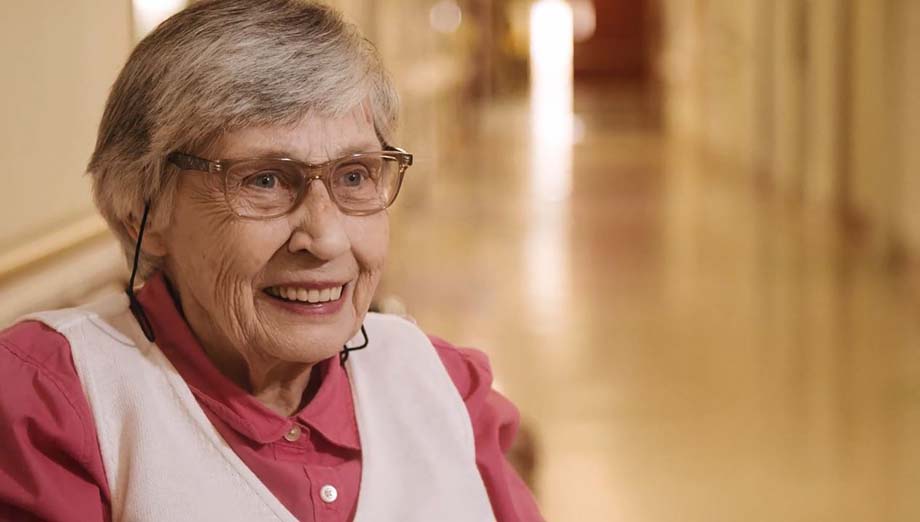 Many patients call it the Happy Clinic. The POP Clinic (for Peri-Operative Program), doesn't look like your typical medical unit. Equipped with a small gym and an assessment room, this place usually leaves patients who come in and out of it with a smile on their face.
It is known that the more fit someone is before undergoing surgery, the faster he/she will recover. For patients who are elderly, frail or at risk because of their weight or due to heart disease, the clinic offers a way to meet criteria set by surgeons to be able to undergo surgery. .
This wonderful initiative, that started as a program to help cancer patients prepare for their surgeries, is led by anesthesiologist Dr. Carli and his team at the Montreal General Hospital of the McGill University Health Centre (MGH-MUHC).
The POP Clinic approach is based on three pillars: exercise, nutrition and psychological care. Patients who are referred to the clinic get access to a nutritionist, a kinesiologist and a nurse specialist in psycho-education and supportive counselling to help them improve their condition in the weeks preceding their surgery.
Preparation is key
Just like a marathon, a surgery represents a shock to the body, and to be able to face it, one must prepare in advance. Patients referred to the POP Clinic usually have four weeks to get ready, and since their body is going to lose a lot of muscle mass during recovery, muscle gain prior to the surgery becomes even more important.  
That is why the POP team offers access to personalized nutritional plans and exercise programs that patients can chose to do at home or at the hospital, in the POP gym. Since this moment also proves to be very stressful for most, patients are given relaxation and meditation exercises to help them reduce their stress levels. In one word, they empower their patients by giving them some control over their lives. 
Facts
When patients undergo surgery, it takes them on average 3 to 6 months to recover to their baseline functional status. With the POP prehabilitation program, 60 per cent of the patients will go back to their original status only one month after surgery, which is an impressive improvement.
The MGH-MUHC is the only hospital in North America to offer such a clinic and there are only a few other places in the world that offer the same service. At the moment, its activities are funded through a gala held every year in February and other donations from partners such as the Montreal General Hospital Foundation. To make a donation to the POP Clinic, please visit https://codelife.ca/give2pop.
Pennie is a former patient of the POP clinic. She came to meet us on the tenth floor, with her cane in hand and a contagious smile on her face.
She talked with high respect and gratitude about Dr. Carli and his team and the wonderful job they did, not only getting her ready for surgery, but also analyzing her situation as a whole and sending her to the right resources for help.
"They saved my life," she says. "When I first came in here, I was so weak I had to use a wheelchair. They sat with me, we did an assessment, they gave me whey protein and advice on what to eat and what to avoid in order to get stronger, and they built a whole exercise program that was designed for me, not too hard but just hard enough to build some muscles. They also referred me to a hematologist whose treatments helped me get back on my feet."
Pennie had a colorectal cancer and her tumour was bleeding, causing her to be very weak. Probably too weak to undergo the surgery she needed to fight the disease, but thanks to the POP Clinic and its devoted team, she is now in better shape than before, as she continues to follow their advice two years after surgery.
"Their program embraces the whole person, and not only the cancer. All the work they do is to build the body up, so that when we go to have the operation, we are prepared for it much better than somebody who doesn't have this benefit. I went through my operation like a breeze and afterwards it was a breeze, even though I experienced some pain. I came out on a Monday and on the Saturday I was at Brome Fair. I was hobbling but I was there!"
Click to read more about the Peri Operative Program:
https://www.mghfoundation.com/en/vital-care/programs/pop/
.