MUHC in the News | October 30 - November 3, 2017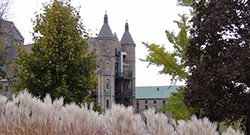 A "fantastic" tour of the former site of the Royal Vic Legacy site
Hugo Lavoie, urban columnist on Radio-Canada's morning show Gravel le matin, made a "fantastic" tour of the former site of the Royal Victoria Hospital, accompanied by Dr. Jonathan Meakins, director and president of the RBC Arts and Heritage Center and Alexandra Kirsh, curator of the Centre. Click here to listen to the report.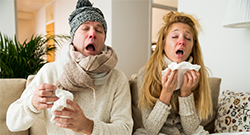 It may be a nasty flu season so go get your flu shot
The annual flu vaccination campaign begins this week, and most doctors say it's a good idea to get the shot because this may be a particularly bad year. "It looks like the flu season is going to be potentially early, nasty and possibly even long," said Dr. Brian Ward, MUHC professor in infectious diseases and microbiology, who spoke with CJAD host Leslie Roberts. Click here to listen to the interview.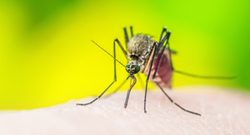 Returning from abroad with a tropical disease
Every year, between 20 and 50 percent of Canadian and Quebec travelers return from abroad with a tropical disease, often benign, such as traveler's diarrhea, but sometimes more serious such as yellow fever, dengue, malaria and the Zika virus. Before leaving, you should get your travel vaccines. However, if you return home and have persistent symptoms such as fever, diarrhea or skin problems, it is urgent to visit a travel health clinic, according to Dr. Momar Ndao, director of the MUHC's National Reference Center for Parasitology. Listen to Vincent Bolduc's column in Radio-Canada's show Entrée principal.