MUHC in the News | October 22, 2018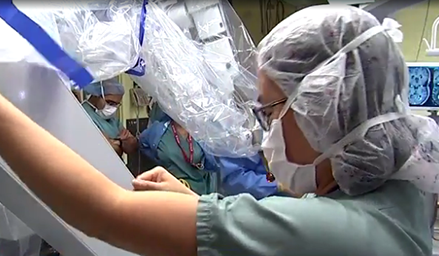 Intrabeam treatment in neurosurgery: a first at The Montreal Neurological Institute
A first has been realized at The Montreal Neurological Institute as doctors have performed a radiotherapy treatment during a brain surgery operation. Read more on TVA.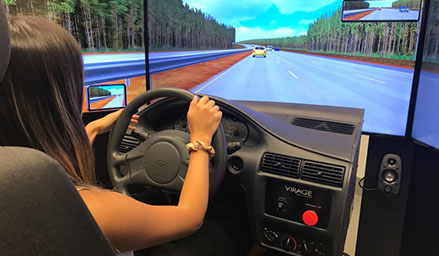 Young drivers and cannabis
Young Canadians are more at risk of a vehicle crash even five hours after inhaling cannabis, according to results of a clinical trial conducted at the McConnell Centre for Innovative Medicine of the RI-MUHC and funded by the Canadian Automobile Association. The study coordinated by Maja Kalaba, MUHC's junior epidemiologist and supervised by Isabelle Gélinas and Nicol Korner-Bitensky from McGill University, received widespread Canadian coverage. CBC News, Radio-Canada, La Presse, National Post, TVA, Montreal Gazette, Huffington Post , Miami Herald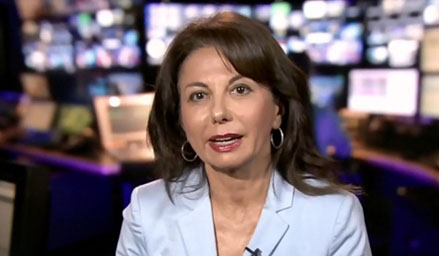 Dr. Gabriella Gobbi, psychiatrist and researcher from the Brain Repair and Integrative Neuroscience Program at the Research Institute of the MUHC and McGill University, speaks with CTV Montreal about her work exploring the direct effects of cannabis on brain development in teens and young adults ahead of the legalization of cannabis in Canada.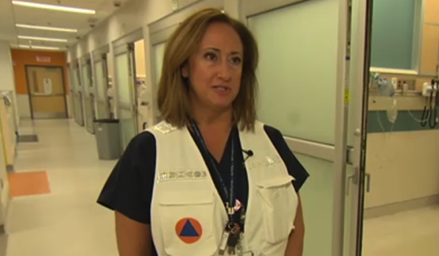 Code Orange Simulation at the MUHC
The Montreal Children's Hospital, the Montreal General Hospital and the Royal Victoria Hospital took part a large and complex Code Orange. Watch the report on Global or read about it on CBC.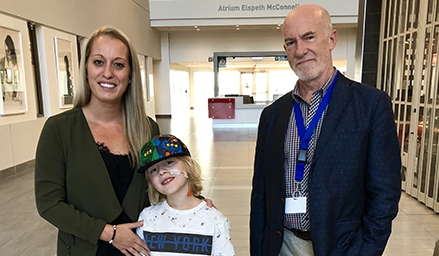 Research Institute receives funding for treatment of rare children's disease
The Research Institute of the McGill University Health Centre's (RI-MUHC) push to treat a rare genetic disease in children - with a higher percentage found in French Canadians - has received $2 million. Watch the report on CTV or read about it in The Globe and Mail, Yahoo News, and Global News.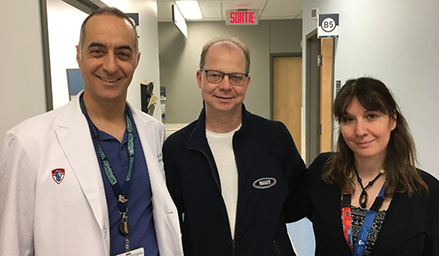 Islet cells pancreatic transplant
Dr. Steven Paraskevas and Mr. Guy-Martin Couture – one of his patients – speak about the islet cells pancreatic transplant program at the MUHC after l'Institut national d'excellence en santé et services sociaux (INESSS) recommended coverage of the procedure for certain patients. Read about it in Soleil, La voix de l'est, Le Nouvelliste (in French).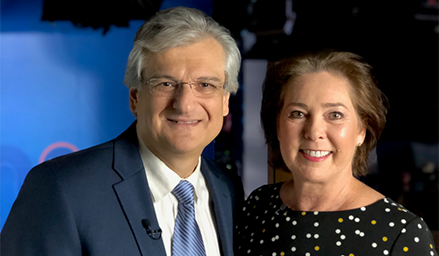 Healing breast cancer survivors at the MUHC
Dr. Sarkis Meterissian joined Breakfast Television with patient and breast cancer survivor Kathy Kennedy to highlight the importance of the Wellness Centre at the Breast Clinic and promote upcoming MUHC Foundation events. Watch the video on Breakfast Television.