MUHC in the News | October 1, 2018
​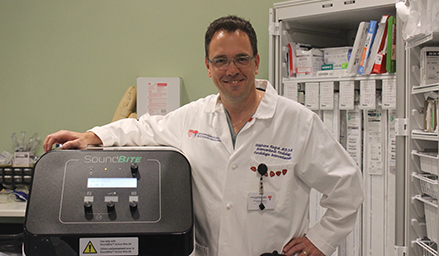 MUHC cardiologist scores world first with Live Wire artery unblocker
The wire, created in the Eastern Townships, acts like a tiny jackhammer, sending shock waves to pierce through the calcium-clogged arteries. Dr. Stéphane Rinfret, chief of interventional cardiology at the MUHC, performed the angioplasty on R'bibo using the new guide wire. "Dr. Rinfret is master of his profession," R'bibo added. "The whole team at the hospital was absolutely great and I'm very grateful to them." Read the article in The Gazette. Other articles, reports in: CTV News, Radio Canada International, City News, Ottawa Citizen, Medical Health News, Niagara Falls Review, National Post, Vancouver Sun, Calgary Herald, Windsor Star, Halifax Today, Saskatoon Star Phoenix and others.
​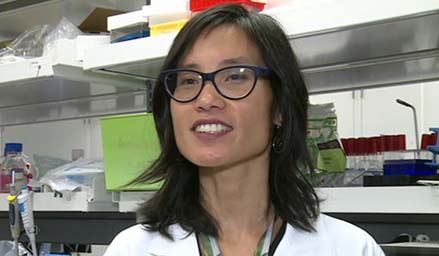 New means to fight 'un-killable' bacteria in healthcare settings
A team at the RI-MUHC led by Dr. Dao Nguyen identified a new cellular target to weaken bacteria that could become tolerant to antibiotics and threaten patients with cystic fibrosis or weakened immune defenses. Dr. Nguyen was interviewed by CBC TV, CBC 88.5 f.m., Journal de Montréal, Radio-Canada International, Radio-Canada radio, Futurity. Dorival Martins, senior post-doctoral fellow in Dr. Nguyen's lab was interviewed by Medical Research News.