MUHC in the News - May 14, 2018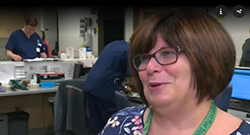 A day at the MUHC: Dedicated nurses and their demanding job
CTV spent a day with nurses in the MUHC Cardiology unit at the Glen site to get a closer look at how they cope with the demands of their job. Watch the report.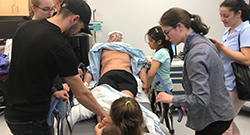 Discovering virtual medicine at the RI's 24 hours of science event
Caroline White, coordinator of the MUHC's simulation lab at the Research Institute, talks to CBC's All in a weekend about the MUHC's activities during the 24 Hours of Science event: kids take part in a virtual surgery and meet a high-tech mannequin patient named Bob. Listen to the interview.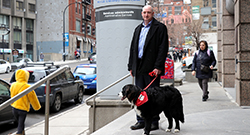 The making of a service dog
Jean-Pierre Boudreault, an administrator at the MUHC, has been providing A temporary foster home for MIRA dogs for several years. His current foster puppy "Schubert" is well-known to MUHC staff working on the Guy Street office. Report and videos on Radio Canada International.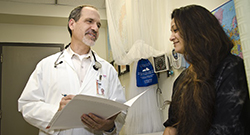 Should we be worried about Legionnaire's Disease?
Bacteria that can cause Legionnaire's Disease was recently discovered inside the water pipes at the University of Windsor. Dr. Michael Libman, director for the Centre for Tropical Diseases at the MUHC, examines new concerns in an interview with Radio-Canada (in French).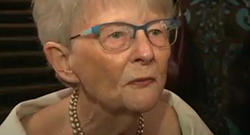 Former Montreal General Hospital Nursing school alumnae end association with a gala
Hundreds of Montreal General Hospital Nursing School Alumnae came for one last party after more than a hundred years of history. Watch the Global News report.