MUHC in the News | June 5, 2018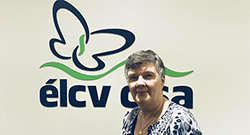 How Canadian seniors can age?
50,000 Canadians are being followed by more than 160 researchers across Canada collecting a wide range of information on the physical, mental, and social aspects of aging… for the next 20 years! It's all part of the Canadian Longitudinal Study on Aging (CLSA) which recently released its first report. Christina Wolfson, CLSA's co-principal investigator and a scientist at the Research Institute of the MUHC, was interviewed by Radio-Canada International, CJAD 800 AM and CTV News. It was also covered by The Globe and Mail, les Années-lumière, Radio-Canada and l'actualité.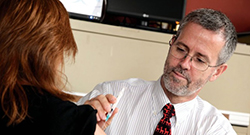 Lyme disease: researchers demand vaccine
An effective vaccine against Lyme disease was removed from the market 16 years ago, say specialists calling for his return. "We need a vaccine," says Dr. Brian Ward, co-director of the Center for Vaccine Studies at the McGill University Health Center (MUHC). Read the Journal de Montréal article and watch the TVA Nouvelles report.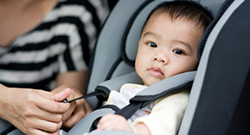 Kids in hot cars: tips on how to avoid a tragedy
As a pediatric Trauma Centre, the Montreal Children's Hospital issued a media advisory with tips on how to avoid forgetting your child in a hot car after a three-year-old boy died in Toronto. It was picked up by Global, the Montreal Gazette, and CJAD.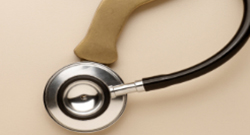 IUDs most reliable birth control for teens
Dr. Giuseppina Di Meglio, an adolescent-medicine specialist at the Montreal Children's Hospital, published a statement with the Canadian Paediatric Society last Thursday stating that IUDs are the most effective form of birth control for adolescent girls. Read the Montreal Gazette, Globe and Mail, National Post, CBC, La Presse or watch it on CTV.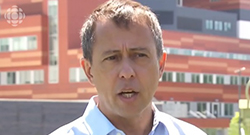 More Canadian women dying from alcohol poisoning
Dr. Martin Laliberte of the MUHC speaks to Radio-Canada about recent news of an increase in Canadian women dying from alcohol poisoning compared to men.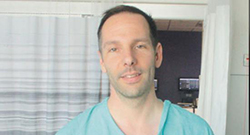 Runner victim of heart trouble resuscitated by several passers-by
A maarathon runner who suffered a heart attack while training on Mount Royal was saved by three strangers, including Sonia Semenic, a researcher in nursing at the Research Institute. Read the article in the Journal de Montréal and watch the TVA Nouvelles report.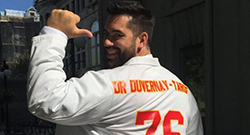 NFL's 1st medical graduate with some help from the MUHC
Kansas City Chiefs player Laurent Duvernay-Tardiff is the NFL's first active player to graduate with a doctorate in medicine, achieved after juggling time at the MUHC and on the playing field. More about his story from The Athletic.