MUHC in the News | June 11, 2018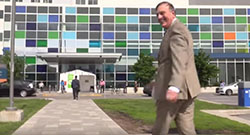 Pierre Gfeller, new head of the MUHC
The newly-appointed head of the McGill University Health Centre says he hopes to restore trust and confidence in the institution after "difficult days". Dr. Pierre Gfeller gave an interview to the Montreal Gazette. Watch the video and read the interview.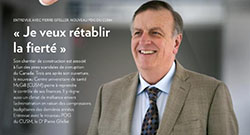 "I want to restore pride" - Interview with Pierre Gfeller, new CEO of the MUHC
"[My priority for the first 100 days] is really to meet people by walking the wards. The ultimate goal is to make people realize that they work in a great institution," said Dr. Pierre Gfeller, the MUHC's new PED, in an interview with La Presse (in French).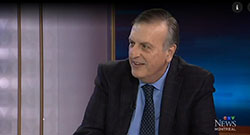 Dr. Gfeller also gave radio interviews to CBC's Daybreak and CJAD's The Andrew Carter Show. And he was a guest at CTV News at Noon with Mutsumi Takahashi and CBC News with Debra Arbec (link to come).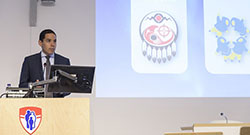 National Inuit leader gives a lecture on TB elimination at the Research Institute of the MUHC
Natan Obed, President and Inuit Leader of Inuit Tapiriit Kanatami, was the guest speaker at the 6th annual TB Centre Day organized by the McGill International TB Centre at the Research Institute of the MUHC, last Friday. He sounded the alarm about the tuberculosis epidemic in the North and addressed the challenges of TB elimination across the country by the year 2030. The Gazette, Québec Science and CBC Nunavut covered the event.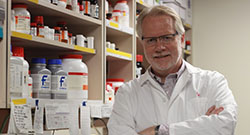 Are you drinking too much water?
Recent work from Charles Bourque from the Centre of Research in Neuroscience at the Research Institute of the MUHC on overhydration was featured in La Presse. Bourque was also interviewed by 98.5 fm.