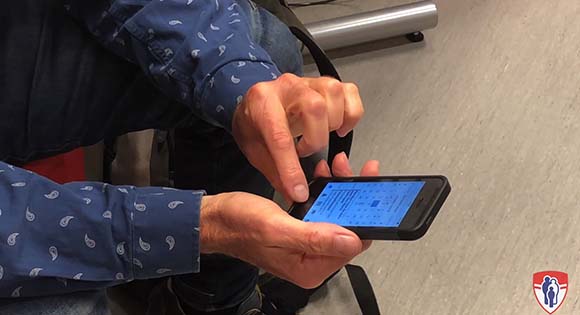 MUHC launches patient-powered app Opal
Radiation oncologist Dr. Tarek Hijal and medical physicist Dr. John Kildea are the medical co-leads behind the patient-powered Opal app, developed alongside the late patient Laurie Hendren, to make appointments for patients undergoing cancer treatment easier. Read about it in La Presse, CBC,  and CJAD.
​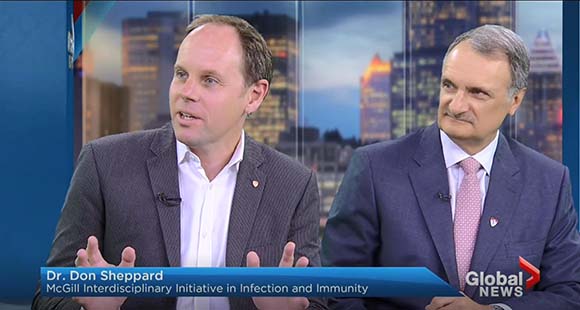 How can we beat superbugs?
Dr. Don Sheppard, co-director of MI4 Initiative and RI-MUHC clinician-scientist discussed the growing threat of drug-resistant infections and the role of MI4 with  CJAD and Global.
​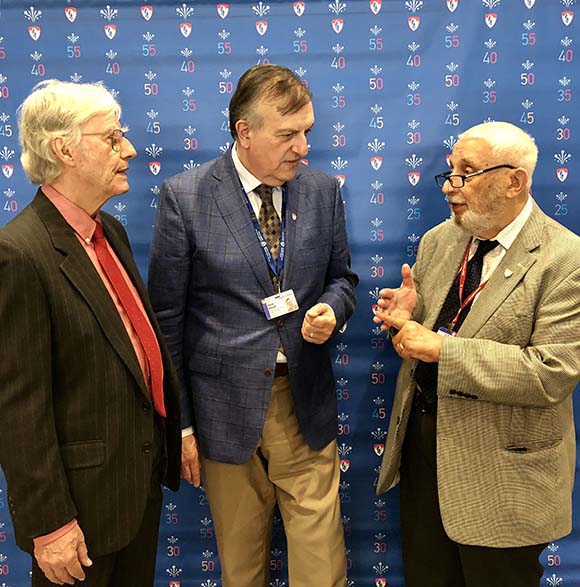 MUHC celebrates two physicians' 50 years of service — each
The Montreal Gazette chronicled a pair of physicians – Dr. Mort Levy and Dr. Alec Ramsay – celebrating 50 years of service each at MUHC institutions.
​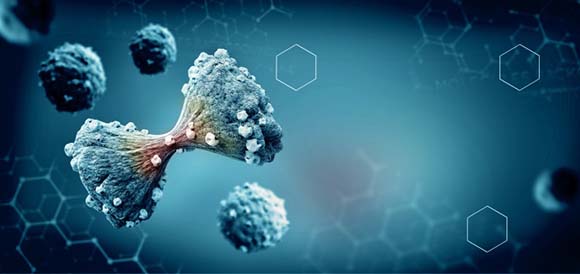 ​RI-MUHC part of a Quebec-wide collaborative effort to provide innovation in oncology
Several RI-MUHC teams are joining forces with Montreal collaborators to develop novel therapeutic options and immunotherapies for different types of cancers. Read more in the  McGill Reporter, Morning Star and La Presse.
​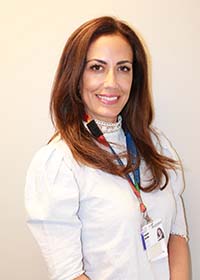 Fainting during pregnancy can be a sign of more serious problems
Dr. Natalie Dayan, Director of Obstetric Medicine in the Division of General Internal Medicine at the MUHC, gave an interview to La Presse Canadienne, to put into context new study findings revealing that fainting during the first trimester of pregnancy could be a threat to maternal and fetal health. 
​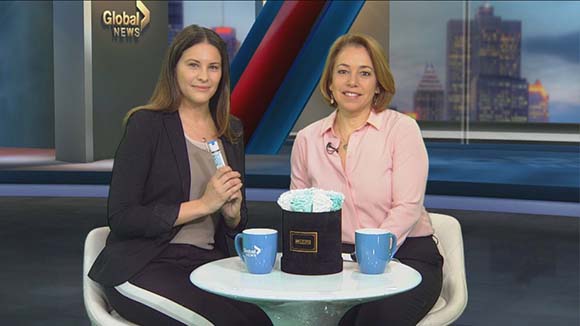 Guidelines for managing anaphylaxis in children need an update
Sofianne Gabrielli, research associate at the RI-MUHC and the MCH, and first author of a study showing the efficacy of pre-hospital treatment with epinephrine against uncontrolled allergic reaction, discusses research findings on Global TV.
​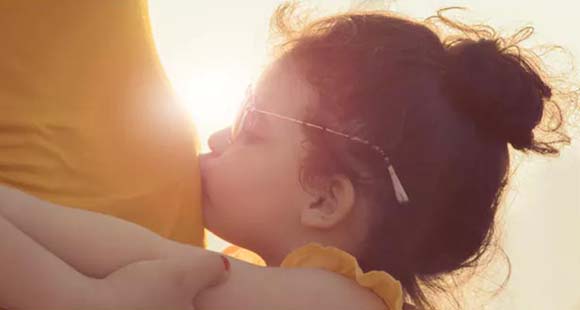 ​Research: Is diabetes a family affair?
Dr. Kaberi Dasgupta, Director of the CORE at the Research Institute of the MUHC, writes in The Conversation about her latest research findings, showing that gestational diabetes in mothers increases Type 1 and Type 2 diabetes risks for the whole family.
[view:related_content=block_2]