The first baby born in 2015 at the MUHC is a girl!
MONTREAL, 1 January 2015 – New Year's good news has arrived at the McGill University Health Centre in the form a baby girl weighing 3,130 kg, born 18 seconds after midnight on January 1, 2015 a the Royal Victoria Hospital. Her name is Elsa Naccarello and both the baby and her mother Rahela Akter are doing well. Both mother and proud father, Giovanni Naccarello, are from Terrebonne, QC.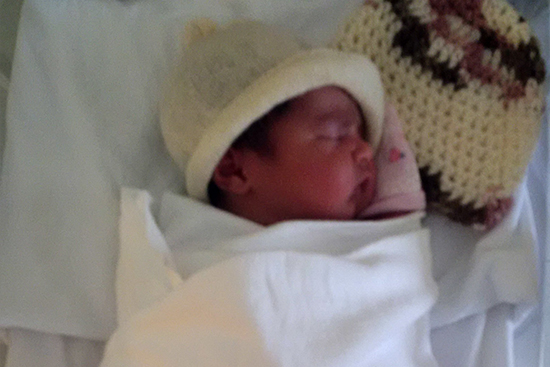 This is the Royal Victoria Hospital's 121st New Years baby born at the facility and also its last, since next year the first baby of the year 2016 at the MUHC will be born at our new Glen site.
Media contact:
Elizabeth McPhedran
Communications Officer
MUHC Public Affairs and Strategic Planning
E mail: [email protected]
Tel.: 514-918.3502
facebook.com/cusm.muhc | www.muhc.ca