Supporting patients through the physical and emotional challenges of a cancer diagnosis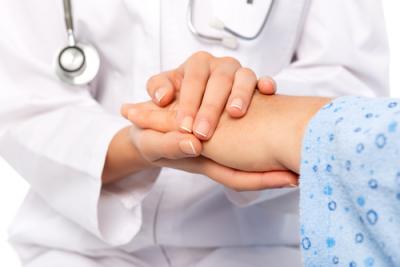 The fight against cancer is fraught with strong emotion for both patients and loved ones. Feelings of anger, sadness, guilt and anxiety can be overwhelming. But patients need to find the energy to fight the disease and persevere through this difficult time. This is where the McGill University Health Centre (MUHC) Psychosocial Care Program for cancer patients and their families plays an important role.
Established in January 2008 under the direction of Dr. Marc Hamel, the Psychosocial Oncology Program benefits from the experience and expertise of a multidisciplinary team consisting of psychologists, a clinical nurse and a social worker. "We want patients and their families to benefit from professional services dedicated specifically to issues surrounding cancer," says Dr. Hamel. "Our team is here to help patients and families get through the challenges resulting from diagnosis and treatment." 
According to Dr. Hamel, when the cancer treatment ends, some people feel great loneliness or they fear the return of the disease. The services offered by the program help break their isolation by allowing patients to confide in someone impartial. 
This approach seeks to humanize the process around a cancer diagnosis. "Today, everyone is expected to be positive and optimistic about their diagnosis and treatment of this disease. But it's very difficult to demonstrate that attitude all the time, and some people feel guilty about it when they can't. We are here to tell these patients and their families that sometimes it's normal to feel sad and overwhelmed by circumstances." 
The program receives more than 700 requests each year and the number continues to rise. "What makes me most proud is the care offered by the MUHC is not limited to treating the physical aspects of cancer, but also the emotional side and the impact on patients' quality of life," says Dr. Hamel. "We no longer just treat a tumour. We treat the whole person." 
Marlene Halpert knows the Psychosocial Oncology Program well. Her friend, Sam, benefitted from it while he was fighting cancer. "When he discovered the service, he was very relieved to have finally found professionals who could really understand what he was experiencing," says Halpert. "There are a lot of ups and downs when you are living with cancer. The support team allowed Sam to look at all the different aspects of the disease. Facing his battle step by step, he was able to get the support he needed in difficult moments." 
For more information about psychosocial services, click here to consult the new section of our website dedicated to this program.