Proud to be part of the MUHC
"I have been an oncology nurse at the MUHC for four years, and I'm extremely proud to be a member of this team."
For Marjolaine Bergeron, working in oncology at the MUHC is particularly stimulating as it means being part of one of Quebec's largest cancer centres. "I have the chance to work alongside motivated individuals who are hungry for knowledge, focused on enhancing their expertise, and quick to share what they've learned with others."
In an effort to get to know the Anglophone community, upon graduating from the Université de Montréal Marjolaine completed an internship at the MUHC oncology centre. She was won over by what she found there: an environment on par with her ambitions.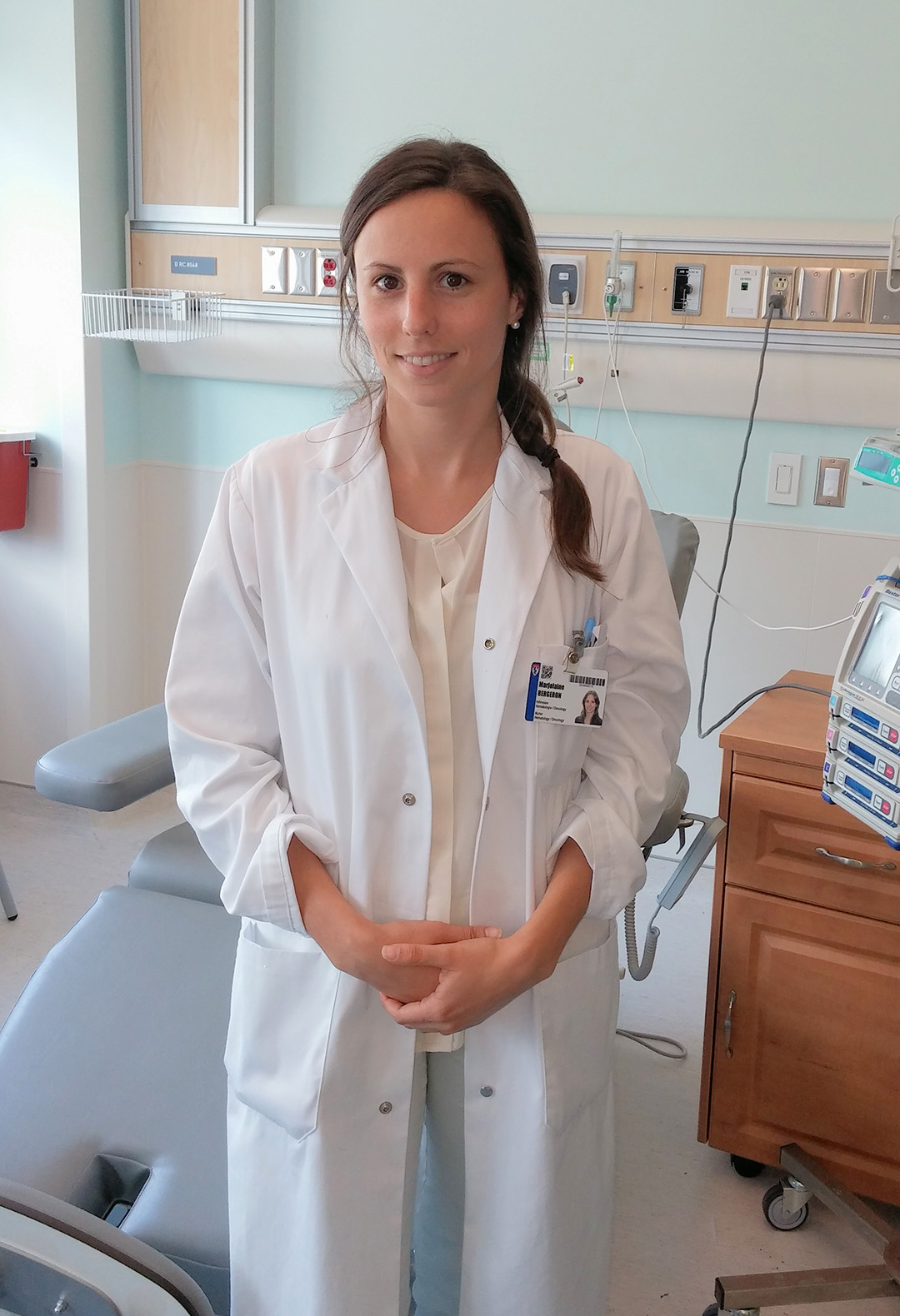 "I noticed right away that there was a real connection among the various professional groups and that the nurses played a key role in the care administered. We have many responsibilities and must be able to work autonomously," she explains. Given the dynamism of the team and the potential for advancement, she decided to stay at the Centre and has never looked back.
"I want to continue to work in oncology," says Marjolaine, who is continuing her studies in management and preparing to become a pivot nurse, a key patient resource. "The MUHC is very pro study and pro nursing development, which is vital for me, because recognition in this profession goes hand-in-hand with the continuous improvement of our skills. At the Cedars Cancer Centre, people move around and change positions, and their paths continue to cross as they take on new challenges. I love working here.