Sometimes it's a matter of genes
Esther Hockenstein's life story is all about resilience. The Montreal resident lost many family members during the Holocaust and she was one of the last children born in a Nazi concentration camp. Now Esther, who turns 70 this year, is battling the most fatal of women's cancers—ovarian cancer. 
"My mother was diagnosed with breast cancer and died three years later at age 49. She never underwent genetic testing since it was not available at that time. Neither did I and that was a big mistake," says Hockenstein with regret. She carries a mutation in the gene BRCA1 that puts her and her family members at higher risk for ovarian cancer. However, she was not aware of that until she was diagnosed with the disease. Hockenstein is currently undergoing treatment.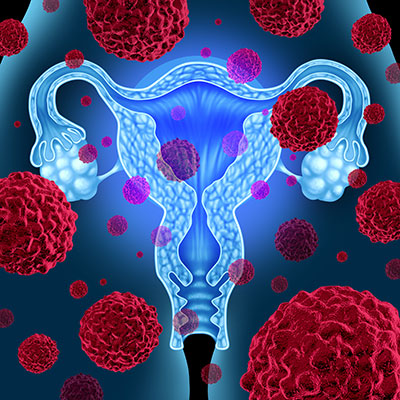 The genes BRCA1 and BRCA2 are known to play a significant role in hereditary breast and ovarian cancers. Recent media attention has focused on American actress Angelina Jolie's decision to have her breasts, ovaries and fallopian tubes surgically removed after genetic testing for such cancers. Like Jolie, many women who have a family history of breast and ovarian cancer get tested for one of the two genes.   
A new study conducted by Montreal researchers and led by Dr. Patricia Tonin, associate leader of the Cancer Research Program at the Research Institute of the McGill University Health Centre (RI-MUHC), advocates that all women with ovarian cancer—not only the ones with a family history of cancer—should be offered genetic testing. Some clinics have broadened their criteria and are offering genetic testing to a larger population of women, but it is still not part of standard care across Quebec. 
According to Dr. Tonin, women with the most common form of ovarian cancer should be automatically given the screening option as this would help identify carrier women in their families and allow health professionals to offer risk reducing strategies for their relatives. 
"Currently, there is no official policy in place in Quebec to allow all women with ovarian cancer to undergo genetic testing,'' explains Dr. Tonin, who is also an associate professor at McGill's departments of Medicine and Human Genetics. "Only women with a family history of breast and ovarian cancer are automatically offered genetic testing, and if they happen to carry BRCA1 or BRCA2 mutations, they are given cancer prevention strategies to reduce their risk for these cancers." 
About ovarian cancer
There are 17,000 Canadian women living with ovarian cancer. It is estimated that this year in Canada, 2,600 women will be newly diagnosed with this disease. Ovarian cancer is the fifth most common cancer for women and is the most fatal of women's cancer.
Dr. Tonin and her colleagues from the Centre de recherche du Centre Hospitalier de l'Université de Montréal and the Jewish General Hospital examined more than 400 tissue samples from a unique population of French Canadian women with ovarian cancer that were not selected for their family history of cancer. They found that 20 per cent of women with the most common and lethal form of ovarian cancer were carrying mutations in BRCA1 and BRCA2 at a higher frequency than previously estimated (four to eleven per cent).  
"I am the mother of three sons. Should one of them be found to be carrying the mutation BRAC1, they could pass the mutated gene to their children if they become a parent," explains Hockenstein. "If those children happen to be girls, they would be at higher risk for ovarian and breast cancer later in life." 
Hockenstein thinks women should be pro-active in talking to their doctors about genetic counselling. "My gynecologist never spoke to me about testing despite my family history. Doctors should talk more about it and give us [patients] the opportunity to make an informed choice," she says. 
"Genetic counselling is not automatically offered by family doctors and gynecologists to all women with ovarian cancer, as it should be, regardless of their family history," adds Dr. William Foulkes, director of the program in Cancer Genetics at the Montreal General Hospital of the McGill University Health Centre and the Jewish General Hospital. "Ovarian cancer is one of most strongly inherited common adult cancers. It is important that all patients with ovarian cancer are referred to genetic services for an initial assessment to establish whether further genetic investigation is warranted." 
According to Dr. Tonin, women with a mutation in one of their BRCA genes could be offered prevention strategies such as ovary and fallopian tube removal, which is the only proven effective method for reducing the risk of developing ovarian cancer. "Given this risk and the lethality of ovarian cancer it is critical to identify the women who have these inherited gene mutations and at this point," she says, "genetic screening is the only option."  
This research was made possible by funding from the Cancer Research Society and in part by funding from the Fonds de recherche du Québec-Santé, RI-MUHC, McGill's Faculty of Medicine, Ovarian Cancer Canada, and the Canadian Institutes of Health Research.
To know more about ovarian cancer please visit http://ovairecanada.org