2012 Director General's Awards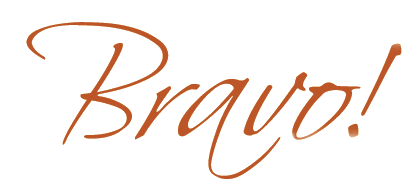 On Saturday, November 17, the McGill University Health Centre honoured the exceptional contributions of ten individuals and one team representing each job category at its 2012 Director General's Awards Gala.
Simultaneously, we celebrated the accomplishments of every nominee and member of the extended MUHC family for their dedication to The Best Care for Life through outstanding patient care, research, teaching and technology assessment.
Thank you for your talent, passion and initiative. We're very proud to work with you.
 [Clerical Personnel]

If Suzanne only had one thing to tell her MUHC colleagues it would be this: "Take the time to listen to your patients and families," she says. "This is huge—I think it means everything." 

"In Transition Care, all patients are waiting for placement and cannot return home," she says. "One year on this floor is a reasonable average, which means we have the chance to create deep connections." 

 
 

 [Nursing]

"I am extremely proud to be part of this organization," says Danielle. "I see what people do every day. As a team we can achieve the best care for life for our patients and families."

"I was part of the last class of the RVH School of Nursing," she says. "I lived at the Vic for three years in the H building before graduating in 1972." The course was so intensive that when she graduated she immediately booked a trip to Europe. Thankfully for the MUHC, she returned.

 
 

[Physician]

 "My mission is to make people totally comfortable," says Dr. Francesco Carli, the Montreal General Hospital Acute Pain and Consult Service medical director. "Pain relief helps people heal."

Dr. Carli speaks enthusiastically about the importance of pain relief from a clinical and research point of view. He  also believes that patients have a lot to say if we simply take the time to listen to them, going as far as acting on their comments to improve pain performance. "We can't know what we need to improve if we don't know what is going well and what needs to be improved," he says.

 
 

[Resident]

Dr. Elisa Ruano-Cea has been interested in advocacy and global health since her high school years. "I have always liked to learn about other cultures, locally and globally, and see how I could make a difference or contribute in some way," says the fourth-year resident in Pediatrics. "This was one of the major drives that brought me to medicine."

"I truly believe that when you are passionate about what you are doing and actively involved, common goals and visions can be achieved, and positively impact patient care."

 
 

[Volunteer]

 "I compare volunteering to gardening, another of my great life passions," says Diana. "Like tending to a plant, I see the positive results of my time I give with patients, families and staff. It is indeed very rewarding."

Eighteen years ago Diana Smith started to run, one block at a time. Today she has 12 full and 30 half marathons under her belt and boasted a sixth place for her age group in the 2011 New York marathon. With this kind of energy it's no surprise that this ball of fire could not sit still after retirement.

 
 

[Technologist & Technician]

For over 28 years, Robert Rock, better known as Bob, has worked at the Royal Victoria Hospital behind the scenes as a stationary engineer and controls technician. "I am the same way at home as I am at work," he says. "If I encounter a problem I will work until I find a solution. My wife often tells me to take a break, but that's not how I operate."

 
 

[Professional Personnel]

Michele began her career at the MUHC in 1976 when she did a one-year Dietetic internship at the RVH. She went on to work in administration in the Ross kitchen, which has since closed, followed by a position as a clinical nutritionist in the Ross Pavilion and on Surgical 9 West. In 1992 she started in the ICU.

"We have a wonderful team here. We are a close group and we draw on each other's expertise," says Michele. "Patients in the ICU are at risk of losing weight and muscle quickly and the whole team is aware of the importance of starting nutrition therapy as soon as possible."

 
 

[Management]

"What motivates me everyday?" Michel asks. "To ensure we are fulfilling our message to the world that we deliver excellent care across the board."

"If I had a dream job it would be a ski tester," says Michel Sergerie, a clinical nurse specialist in Cardiology. "My first passion is alpine skiing. But I am also very passionate about my job. I think you need to love what you do in life—without this I am not sure excellence is achievable."

 
 
Dr. Louise Pilote

[Research Institute]

"I take pride in developing exciting initiatives," says Dr. Pilote. "And mentoring— at home and at work—is of course always at the forefront."

McGill and MUHC Director of the Division of General Internal Medicine Dr. Louise Pilote has always been attracted by challenges. "My whole life I have been driven to do the best and wherever there is a challenge I have always gone for it," she says. "So when I decided to pursue medicine I thought to myself, why don't I learn English at the same time? For the first six months I had to study 17 hours a day so I could get through pre med!"

 
 

[Paratechnical, Auxiliary Services & Trades Personnel]

"I give my very best care to assist all patients with their basic needs so I ensure they're safe, comfortable and happy," says Valerie St. James, who has been working as a Patient Attendant at the MUHC since 2004 and for the past two years has been part of the F7 team in the Royal Victoria Hospital Women's Pavilion. "Patients are the most important part of my job."

 
 

Traumatic Brain Injury Program
[Team]
"On a daily basis I am humbly reminded how privileged I am to work with this group," says the Manager of the TBI Program Mitra Feyz, who all team members credit for her excellent leadership. "Every day they give 100 per cent and go beyond their task descriptions—putting their hearts and spirit into their work in pursuit of excellence in care."