Systematic testing of groups at increased risk of SARS-CoV-2: an affordable and reasonable approach
In a new cost-analysis study, researchers recommend widespread testing of priority groups, including healthcare workers, school students and staff, and essential services employees 
Actively testing large groups of people at increased risk of acquiring Severe Acute Respiratory Syndrome Coronavirus-2 (SARS-CoV-2) should be a component of Canada's strategy to get people safely back to school and work, according to a study conducted at the Research Institute of the McGill University Health Centre (RI-MUHC) and published in CMAJ, the Canadian Medical Association Journal. The authors propose a testing approach that appears both affordable and reasonable, considering the federal fiscal response to the pandemic and the disastrous social and economic consequences that an uncontained second wave could have.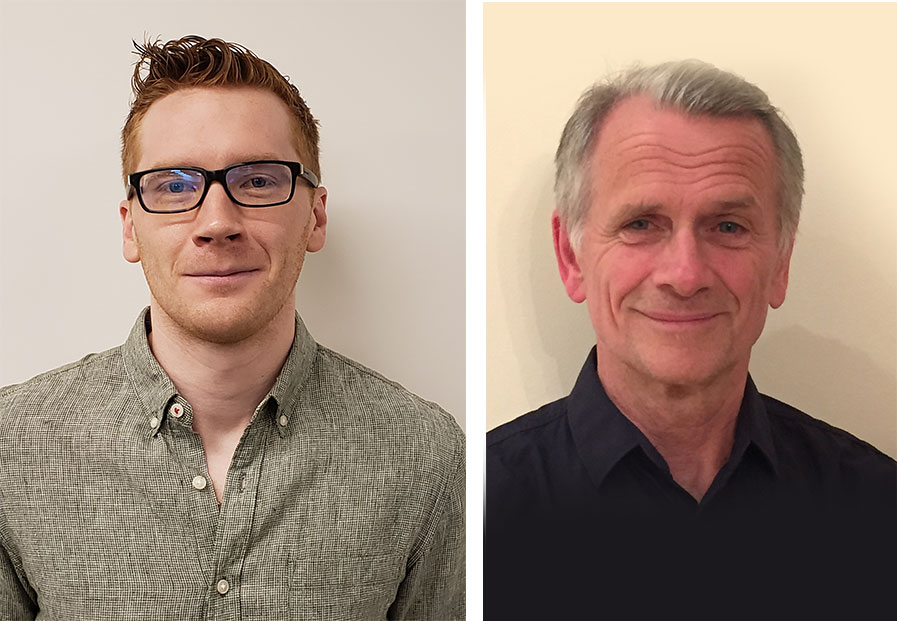 "As workplaces and schools reopen after the first wave of COVID-19 in Canada, testing priorities and strategies are needed to prevent surges in community transmission of SARS-CoV-2," write Dr. Dick Menzies, senior scientist in the Translational Research in Respiratory Diseases Program at the RI-MUHC and Dr. Jonathon Campbell, postdoctoral Fellow at the RI-MUHC, with coauthors from McGill University and other institutions.
Researchers calculated the costs, staffing needs, and laboratory capacity required for systematic testing of 5 groups:
Household and non-household contacts of people newly diagnosed with SARS-CoV-2
Employees of acute care hospitals
Community health care workers, employees and residents of long-term care facilities
Employees of essential businesses with major interpersonal or public contact
Students and employees in elementary and high schools.
They estimate that one round of universal testing of these at-risk populations would cost $1.3 billion, which they consider to be a reasonable cost compared with the enormous economic impact of the pandemic shut down. Universal testing of each group could be done over 1 to 1.5 months, and could be repeated or conducted more rapidly based on risk of acquiring SARS-CoV-2 in each group.
"Even if repeated, these costs represent a small fraction of the $169.2 billion in Canadian federal fiscal response to the COVID-19 pandemic as of June 2020," they suggest.
The benefit of widespread testing would be detection and isolation of asymptomatic people infected with SARS-CoV-2. This could prevent community transmission, which otherwise could result in a second wave, and a second shutdown.
"Actively testing those at increased risk of acquiring SARS-CoV-2 – and isolating individuals found to be infected – could be equally effective [as the shutdown of many activities] to arrest community transmission and is associated with far less social and economic cost," they argue.
To help build the capacity required to test on a massive scale, the authors suggest enlisting other healthcare professionals and medical students and partnering with academic and private laboratories, as well as using saliva-based sampling – as opposed to nasopharyngeal swabs – to cut costs and the number of trained health care professionals needed. While the necessary capacity is built, repeated surveillance testing—in which random samples of individuals from each group are tested—can be used to understand how SARS-CoV-2 is affecting each group over time.
"We believe that a strategy of actively testing large population groups who are at increased risk of acquiring SARS-CoV-2 is feasible and affordable in Canada. This testing approach should be an integral component of a broad strategy to allow all Canadians to return safely to work and school," the authors conclude.
Credit : CMAJ
About this study
The study Active testing of groups at increased risk of acquiring SARS-CoV-2 in Canada: costs and human resource needs was conducted by Jonathon R. Campbell, Aashna Uppal, Olivia Oxlade, Federica Fregonese, Mayara Bastos, Zhiyi Lan, Stephanie Law, Chi Eun Oh, W. Alton Russell, Giorgia Sulis, Nicholas Winters, Mercedes Yanes Lane, Marc Brisson, Sonia Laszlo, Timothy G. Evans, and Dick Menzies.
DOI: https://doi.org/10.1503/cmaj.201128
This work was supported by the McGill Interdisciplinary Initiative in Infection and Immunity (MI4) with seed funding from the MUHC Foundation.

About the RI-MUHC
The Research Institute of the McGill University Health Centre (RI-MUHC) is a world-renowned biomedical and healthcare research centre. The Institute, which is affiliated with the Faculty of Medicine of McGill University, is the research arm of the McGill University Health Centre (MUHC) – an academic health centre located in Montreal, Canada, that has a mandate to focus on complex care within its community. The RI-MUHC supports over 420 researchers and close to 1,200 research trainees devoted to a broad spectrum of fundamental, clinical and health outcomes research at the Glen and the Montreal General Hospital sites of the MUHC. Its research facilities offer a dynamic multidisciplinary environment that fosters collaboration and leverages discovery aimed at improving the health of individual patients across their lifespan. The RI-MUHC is supported in part by the Fonds de recherche du Québec – Santé (FRQS). www.rimuhc.ca

Media contact
Fabienne Landry
McGill University Health Centre
514 812-7722
[email protected]