Could a rehabilitation program make a difference in the lives of long COVID sufferers?
Researchers are seeking new ways to help the thousands of Canadians living with debilitating long-term effects of COVID-19.
"My life is completely turned upside down: I can no longer do simple tasks like cleaning and cooking. Even getting dressed and showering makes me breathless," says Louise Lemay, who contracted COVID-19 while she was pregnant in December 2021. She developed symptoms that have persisted ever since, including shortness of breath after minimal effort, chest pain, and severe fatigue. "I have two children and I can no longer go to the park 500 meters away or accompany them in their activities."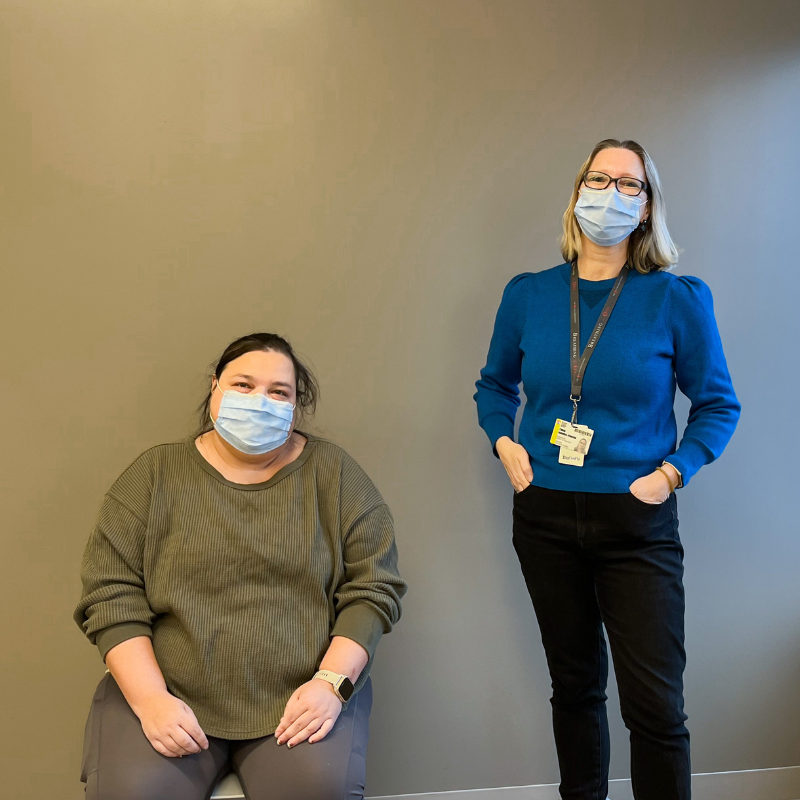 Hoping to help people like Louise, scientists at the Research Institute of the McGill University Health Centre (RI-MUHC) have launched a study to determine the impact of a virtual rehabilitation program on people living with post-COVID syndrome, or long COVID. The researchers will study the mobility, physical function, quality of life and mental health of study participants. 
"It has been known for many years that rehabilitation programs can improve quality of life for people with different conditions, including pulmonary, cardiovascular, and neurological diseases," explains Tania Janaudis-Ferreira, PhD, a scientist in the Translational Research in Respiratory Diseases Program at the RI-MUHC and a Professor at the School of Physical and Occupational Therapy at McGill University. "We think that people suffering from long COVID could also benefit from a program that includes health education and adapted physical activity."
Janaudis-Ferreira is co-leading the development and study of this new rehabilitation program together with Dr. Jean Bourbeau, a respirologist at the McGill University Health Centre, and Marla Beauchamp, PhD, a researcher at McMaster University.
"Our rehabilitation program for long COVID sufferers is delivered 100% virtually, over Zoom" adds Janaudis-Ferreira. "This is one of the biggest advantages of our approach, as we were trying to design a program that can be delivered to people who have mobility or transportation issues, or who are living in remote locations."
If this rehabilitation program is proven effective, this model could be implemented nationally, including appropriate cultural adaptations and measures to address inequities in access to internet and electronic devices.
As of the date of this publication, this study is actively recruiting participants. Further information is available by emailing  [email protected] or calling 450-700-2741.